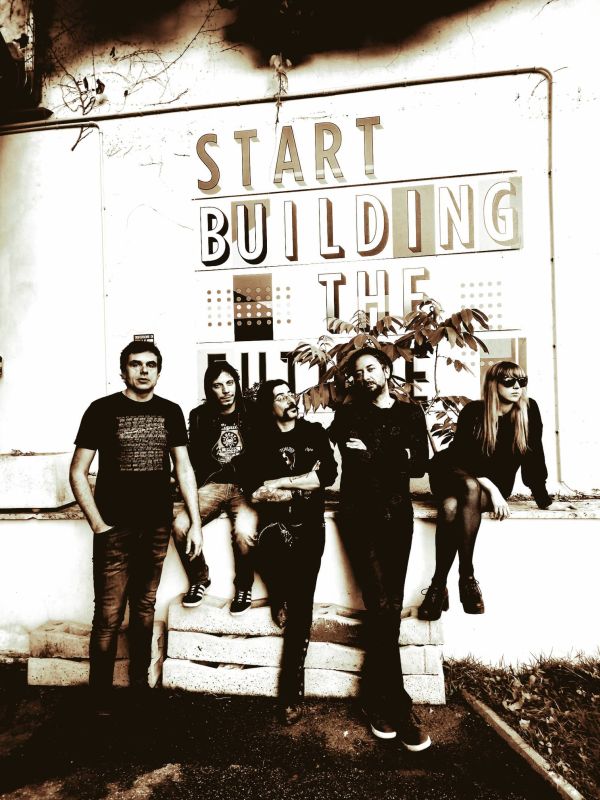 24 June 2019
We Melt Chocolate – Photo courtesy of We Melt Chocolate
Flowing out of the Florence, Italy music scene in 2014, the band We Melt Chocolate delivers expansive and languid to noisy shoegaze-style songs that aren't afraid to build pop-leaning sonic structures or radiate more intense rock vibes. A heady blend of gauzy dreamscapes, sky-bound, guitar-driven propulsion, and vibrant, psych-tinged treks wind throughout We Melt Chocolate.
The Big Takeover is extremely pleased to host the U.S. premiere of the transporting album in full before its official release date on June 28th via Annibale Records. The label was founded by Luca Landi and Mattia Biagiotti of the acclaimed psychedelic band Go!Zilla.
We Melt Chocolate follows up a self-released demo and EP. The LP was recorded with Gabriele Doria, mixed by Matteo Magrini in Florence, and mastered by Karl Skivington (member of Spotlight Kid; mastering credits include Secret Shine, Seasurfer, Is Bliss, Deep Cut, Pinkshinyultrablast, more).
The members of We Melt Chocolate are all friends who have been active for years in the local music scene (Interzone, Evanicetrip, Scum, Smell Of Trees, Shades Of Blue). They consider My Bloody Valentine, Lush, and The Sugarcubes as example influencers on their sound, as well as shoegaze, dream-pop, New Wave, and post-punk styles.
We Melt Chocolate Pre-Order