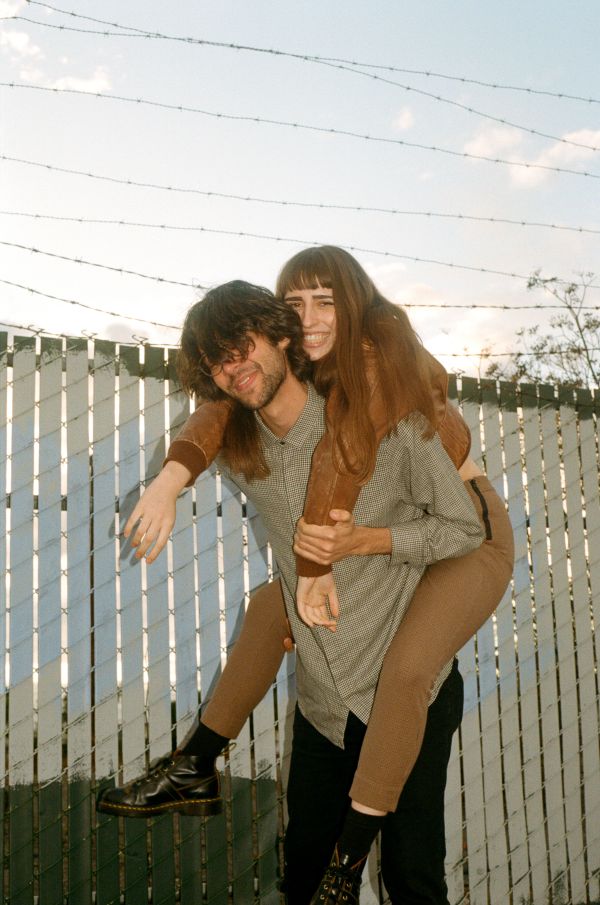 2 October 2020
Worthitpurchase – Photo courtesy of Worthitpurchase
West Coast-based indie art-pop/shoegaze duo Worthitpurchase release their new album Dizzy Age today and Big Takeover is pleased to bring you a detailed and interesting track-by-track rundown of the LP from band members Nicole Rowe and Omar Akrouche.
Dizzy Age, which was premiered by FADER this past Monday, was self-recorded through a series of late night sessions at the historic studio Tiny Telephone.
At just 26 minutes, the compact full length pulls the listener into its world with strong forward momentum and confessional sentiments. The pair's focus is split between up-front dueling vocals and adventurous production techniques; Rowe and Akrouche's dynamic songs draw as much from life experiences as from the act of stylized recording. Tape delay, echo chambers, and varispeed hold as much weight in the writing process as lyrically describing a panic attack on a crowded summer subway car.
Rowe and Akrouche met in the comments section of a SoundCloud track when Akrouche suprised Rowe with a cover of one of her songs back in 2015. This sparked a songwriting collaboration that for several years operated under the name Glaçon Garçon.
Now as Worthitpurchase, the duo has grown out of a teenage whimsy and into a more relateable and emotionally mature iteration of themselves, developing a new process based in co-writing/producing each other's songs from the ground up.
Dizzy Age is an impressionistic headtrip for the post-modern thinker, blurring the lines between immediate reality with moments of make-believe…
Rowe and Akrouche not only delve into the meanings and backstories of their songs, but have also kindly provided snapshots that were taken during the time of creating Dizzy Age.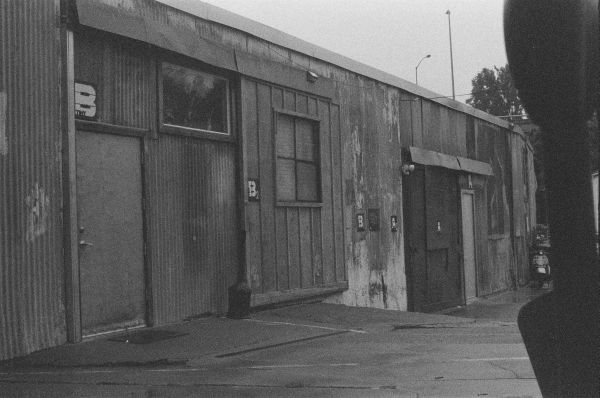 Tiny Telephone Studio
"Turnaround"
Omar: "This song was written in January 2019 and is wholeheartedly about my dad dying at the end of 2018. This song really came together after Eric Van Thyne played piano/bass drum on it, but we love how deconstructed it is— it's just held together with these constant double tracked guitars while different textures just move through the song. I think it definitely set the tone and goal for the record, which is why it's the opening track."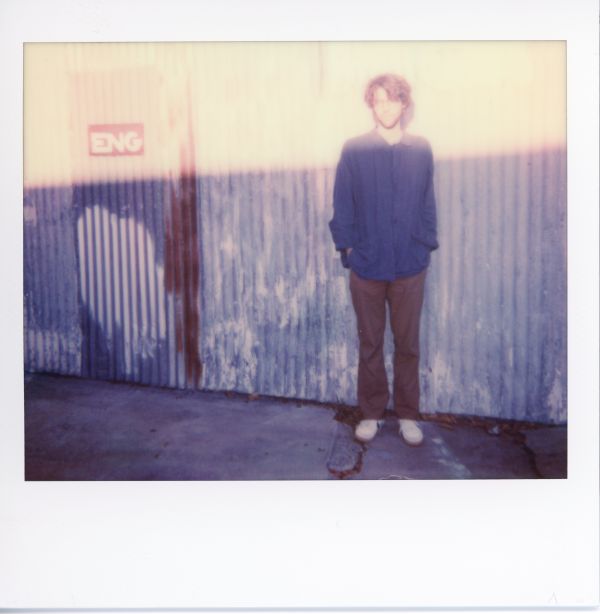 Omar outside Tiny Telephone Studio
"Gladly Fading"
Nicole: "This song has such a spiteful attitude, and my voice is kind of on the softer side, but I still wanted it to feel confrontational, so we went for a noisy palette. We decided to try a pass of feedback and after we soloed it out with just the drums and vocals, muting the rhythm guitars, that's when we realized we got the message across clearly- we wanted it to be very direct."
Omar: "From the very beginning of the record we made a rule that there would never be traditional electric guitar, bass guitar and drum kit happening at the same time, and we're pretty sure we followed through with that! The instrumental for "Gladly Fading" consists of a live drum performance, bass synth and a stereo pass of guitar feedback inspired by Robert Fripp and a ton of vocal fly-ins."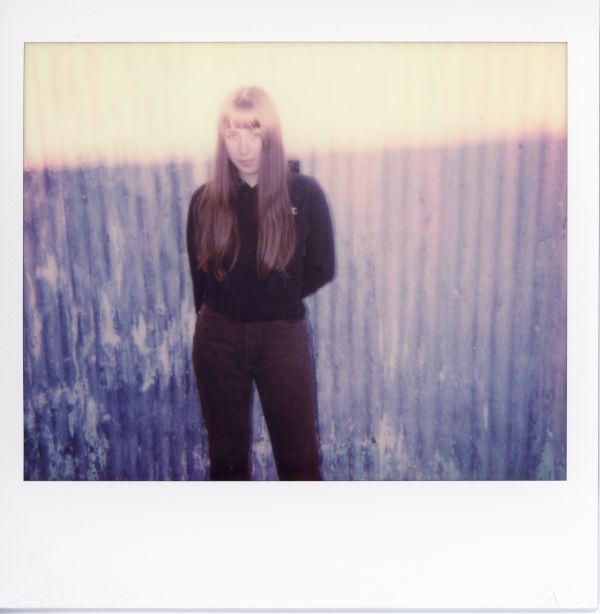 Nicole outside Tiny Telephone Studio
"Petaluma"
Omar: "This is the oldest song on the record, and it was the first thing I'd ever worked on afterhours at Tiny. Sami Perez (Harry The Nightgown, The She's, Cherry Glazerr) was hanging out at the studio and produced/engineered some of the song. I showed her a demo I made in Ableton and she was just like, "Ok let's record it!" She picked the drum machine beat and did this amazing distorted gate thing on the pianos at the end. Spencer Hartling (also of Harry The Nightgown) played bass on this tune <3"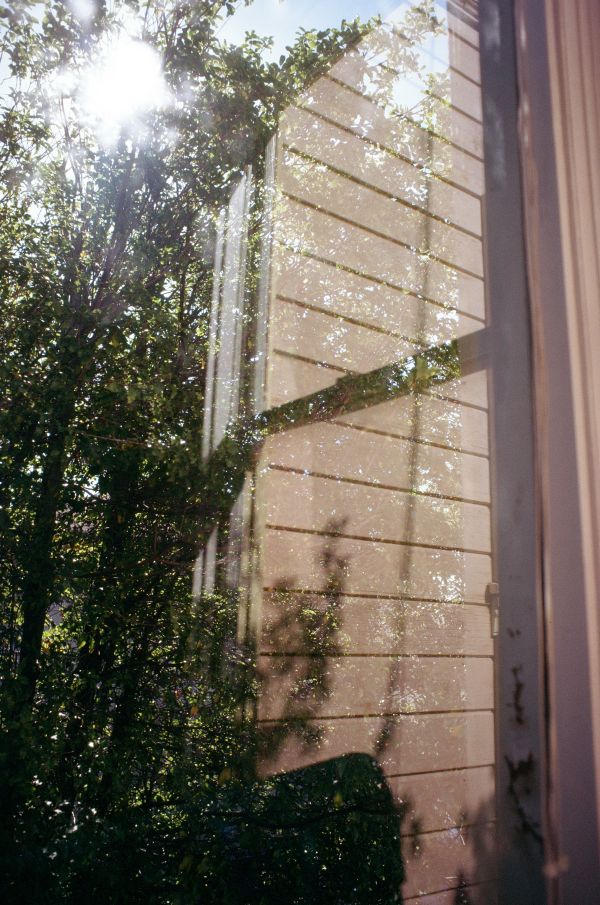 Annalise window
"Dizzy Age"
Nicole: "I wrote this song in November of 2018 when I first moved to San Francisco, and I see it as a meditation on change and dealing with the aspects of leaving your adolescence behind that nobody really tells you about. People are always seen as constantly moving forward and improving, but it's not actually the truth."
Omar: "This was the first song that we finished recording/mixing and I just remember feeling like we had actually found a sound with this one. At this time it was really important for me that the music did not sound like it was coming from a band and we wanted a sense of magical realism— I think the balance between really constant guitars/808 and the random dreamy synth/bells/delay overdubs helps solidify that."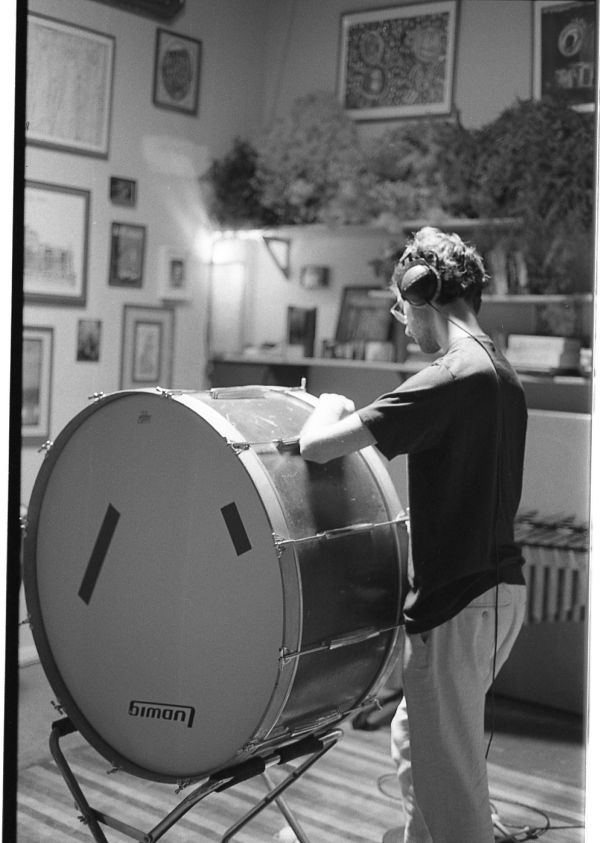 Eric at Tiny Telephone Studio – Photo Credit: Malindi Walker
"Prospect Heights"
Omar: ""Prospect Heights" came out of a time where I was very anxious, basically on the verge of being a hypochondriac, and it was written during a trip to New York last summer during a heat wave. I was traveling with my partner at the time and we were staying in the basement of this old house in Prospect Heights. The first night we slept there, I didn't realize that the G train ran parallel to the headboard of the bed and I remember trying to fall asleep feeling like a subway car was going to crash through the wall. I guess the song is about conflating real life and your own headtrip— I was really into the idea of magical realism at the time. The other half of the song is about being in a relationship that you're not really sure why you're committed to and figuring out how to navigate that."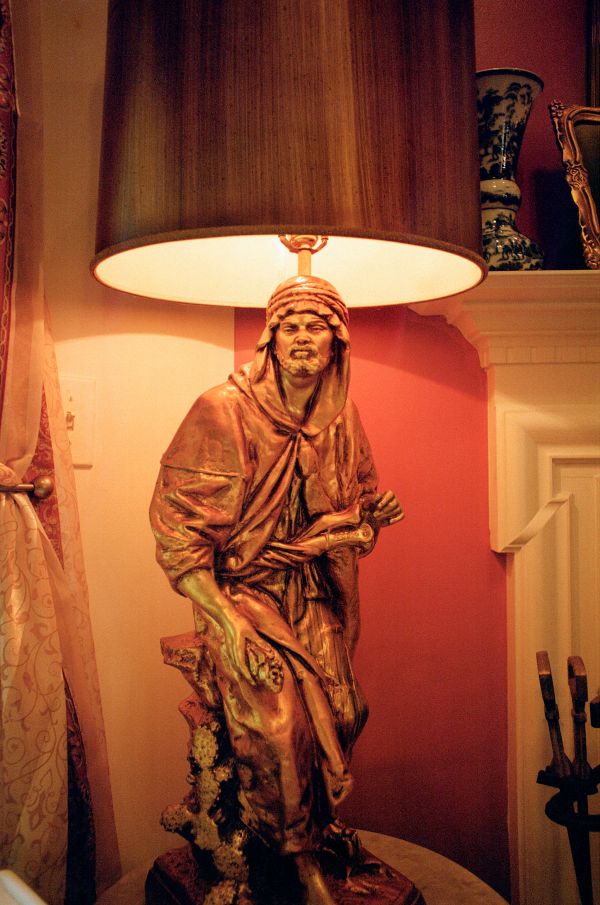 Jiddo lamp
"Supor Stupor"
Nicole: "I feel that for a lot of musicians, it's harder to talk about your emotions rather than turning them into a song, so that's what I did. The lyrics are pretty self-explanatory, I think. To make sure the song didn't come across as taking itself too seriously, I thought it would be a fun move to add a drum machine. We tracked the main guitar to a Korg Rhythm 55 "disco" beat and that helped us to make more decisions with how the song should sound from there."
Omar: "When Glaçon Garçon toured last spring we actually played this song on a few shows but we were doing it as this percussion-less ambient ballad, so I was super surprised when Nic wanted to add a drum machine, but it totally worked. My favorite part of this song was dubbing out Nicole's vox with the Lexicon Model 200 Reverberator."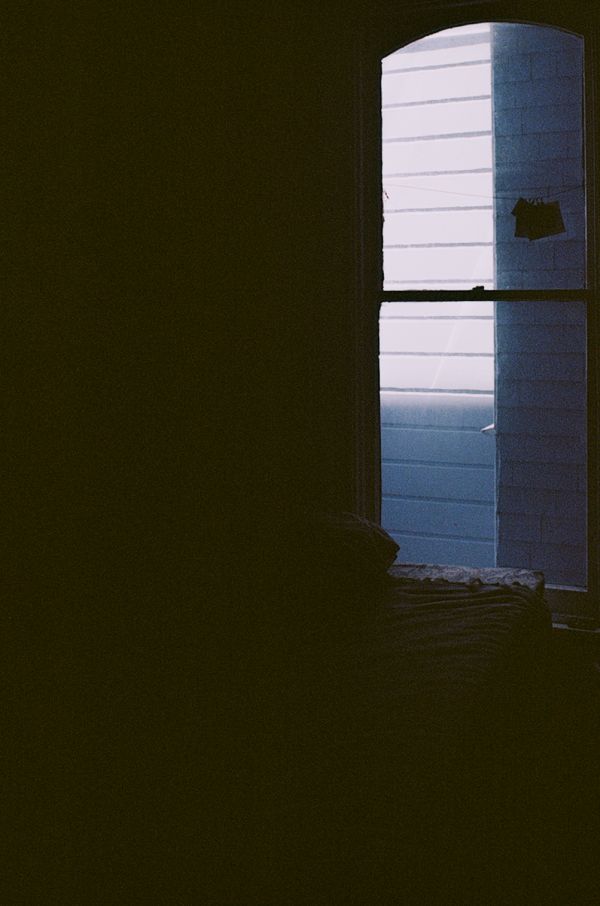 Geary Ave window
"Stop Trick"
Nicole: "The first time I played this song for Omar, he totally misheard some of the lyrics but I ended up liking his take on the lyrics better than the lyrics I had already written! So we just sat down with Omar's journal and decided to write the words together. The surrealist mood is like waking up from a nap and not knowing if it's tomorrow or not."
Omar: "We pulled the idea of a "stop trick" from some of my film history class notes! It's also called a substitution splice, and it's when you start and stop the camera for practical effects, like making someone disappear by throwing pocket sand on the floor. I also used to mishear English words or phrases all the time back when Nicole would only sing in French haha."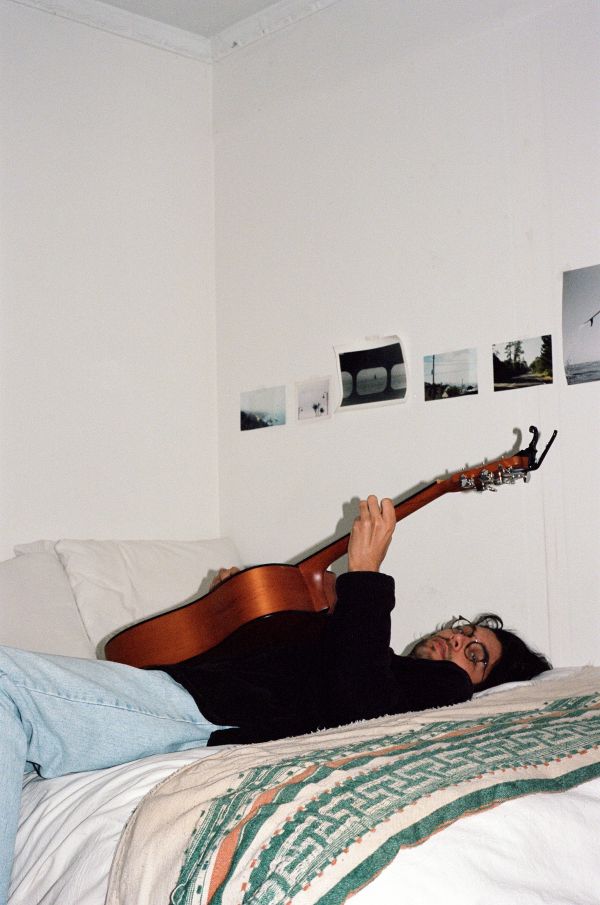 Photo Credit: Malindi Walker
"Sappy Loser"
Omar: "This is actually a song I wrote in 2015 that I wanted to revisit, and it's probably the most standard song/presentation on the record. Fun facts include: stereo double track bass by me and Sami Perez, stereo Dynamite compressed + tape processed drums, digitech PDS 8000 lofi guitar loops."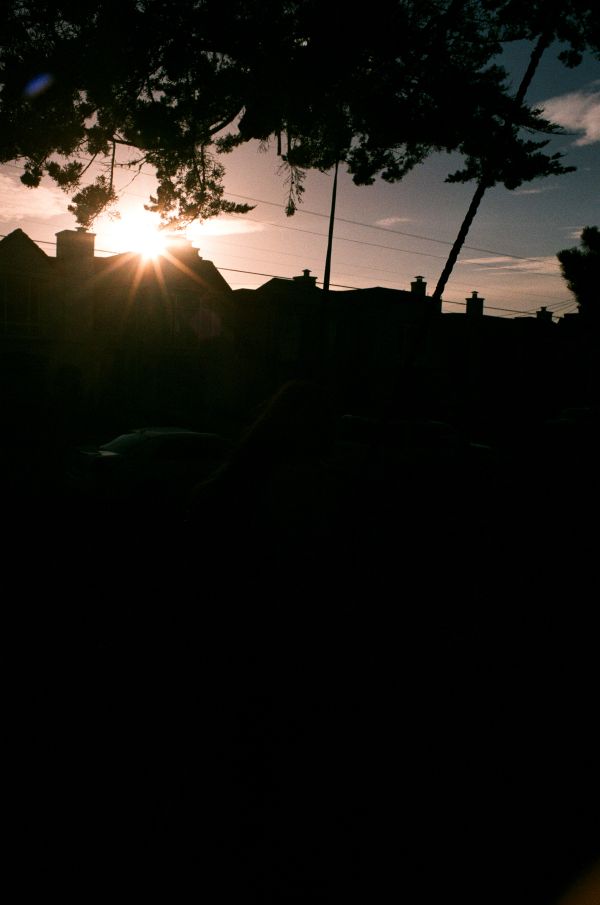 Sunset Blvd, SF
"My Whole Life"
Nicole: "I wrote this song in November of 2019, and we decided pretty last minute to add it to the record. Omar and I weren't really sure where to go with it, but our friend Spencer Hartling was in the studio with us that night and he ended up adding OP-1 drums to the song and from there we totally had a new direction."
Omar: "Spencer taught me how to do a "+22" with Nicole's vocal harmonies which is where you buss down 22 independent vocal tracks to a separate tape machine and then fly them back into your main tape deck on just a stereo pair of tracks. We were really tired and just trying out whatever! The whole session just felt totally experimental and live, and it came out to be the first song we had finished within the span of just one night."