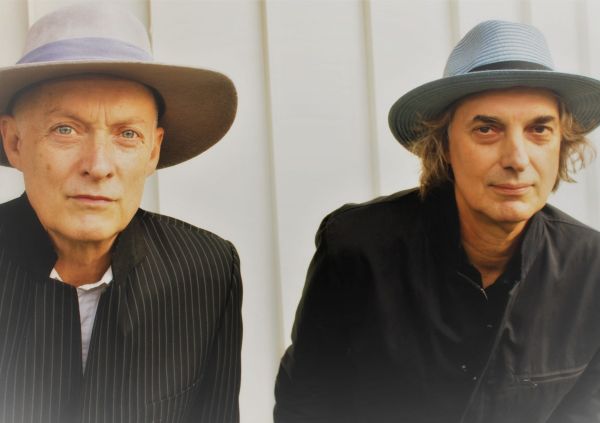 16 April 2020
Dave Scotland and Peter Koppes of Syncretism – Photo courtesy of Syncretism
Extraordinary guitarists and songwriters Dave Scotland and Peter Koppes, (founding member of the iconic Australian band The Church) as the entity Syncretism will be releasing their first album Lone Drifters? in a few months. They have previously worked together, but have now joined forces on this new project while living in different parts of Australia.
They describe their genre-blending sound as, "Modern/retro old-school guitar rock neo-psychedelic pop classicist."
Ahead of the LP release comes transporting lead single "Sirens" and its accompanying lyric video, which came out on April 3rd.
"Sirens" is a rich example of the stylistic range of the album, which was composed by Scotland. His singing originated from his vocal arrangements that then inspired the lyrics, which were written by Koppes.
"Sirens" was originally titled "Hope And Courage," and is about the wonders of destiny and the inspiration that drives the effort that might achieve it. The philosophic lyrics echoing Greek mythology are playfully cryptic, including a mild warning to enjoy the fun of the process, but to beware enjoying its fruits too much…