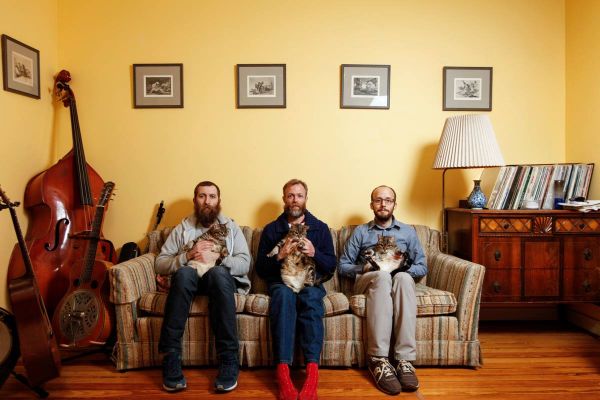 19 January 2020
Magical Beasts – Photo courtesy of Magical Beasts
Magical Beasts are a Chicago-based folk/Americana ensemble led by project-founder Nathan Paulus. The core of the group consists of Paulus, Josh Miller, and John Herbst. The outfit released their quietly absorbing 6-song record Yes, My Love, I Am Reaching late in the month of this past December.
For each album that the band has recorded, different Chicago musicians and artists joined in the collaboration. The project is Paulus' passion and primary form of artistic expression.
Paulus explains the meaning behind the record, revealing, "Yes, My Love, I Am Reaching [is an] album is full of love songs and devotional music. There is a fair amount of sexual imagery so there is no mistaking the type of devotion we are speaking about with a religion, and while not religious, nor is it purely sexual."
"The dynamics between love, sex, deep yearning, and various forms of union are for the listener to parse out themselves. The release is very much intended to be listened to around the time of the winter solstice, and is very much a winter record."
Yes, My Love, I Am Reaching was produced by Paulus (vocals, guitar) and features John Herbst (vocals, banjo, ukulele), Josh Miller (vocals, bass), Matt Carroll (drums), Ethan Pikas (pedal steel, dobro, banjo), Jess McIntosh (vocals and violin on "Darling", "7 Nights", and "Little Buds"), Sharon Hoyer (vocals on "Farthest Shore"), Katie Stimpson (vocals on "Farthest Shore", "Come Find Me" and "In Praise"), and Joseph Dittman (Fender Rhodes on "In Praise").
RIYL: Sun Kil Moon, Leonard Cohen, Bill Callahan