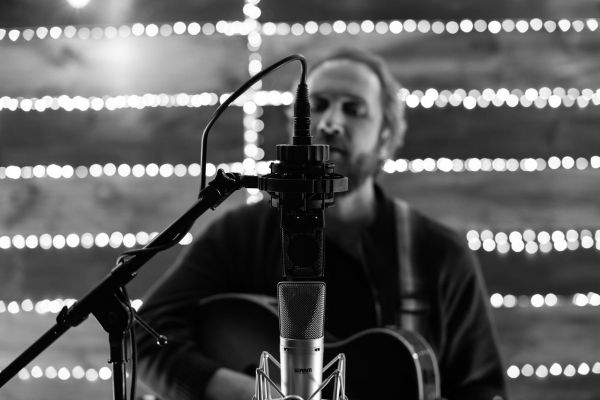 24 December 2018
Craig Cardiff – Photo Credit: Latent Image Design
"Fairytale of New York" is the latest Christmasy folk track from Canadian folk singer Craig Cardiff. The heartfelt cover of the Pogues' classic comes off of Cardiff's recent Winter! Winter! Winter! EP that was released earlier this month.
While the Pogues' Shane MacGowan dueted with the renowned Kirsty MacColl, Cardiff features Ciara Lofaro on guest vocals. This Christmas/holiday track is sure to warm your heart this holiday season.
Cardiff is a notable folk singer-songwriter/musician who has released over 16 albums (in studio and live) and who has been nominated for a JUNO award and Canadian Folk Music Award.
His songs have streamed over 100 million times in just the past four years. He has a touring style that has created a close relationship between Cardiff and his fans, seeing him perform at a network of churches, prisons, kitchens, and town halls.
Cardiff's vocals are warm, but imbued with melancholia and a reflective tone to the point where he's been compared to legends such as Cat Stevens, James Taylor, Eddie Vedder, and Bon Iver. His lyrics expose the human condition by putting a magnifying glass to the awkward and less proud moments.
Craig Cardiff is scheduled to perform at the APAP Conference in NYC on January 4th in the Morgan Room at 10 pm.
Website
Facebook
Twitter
Bandcamp
comments powered by