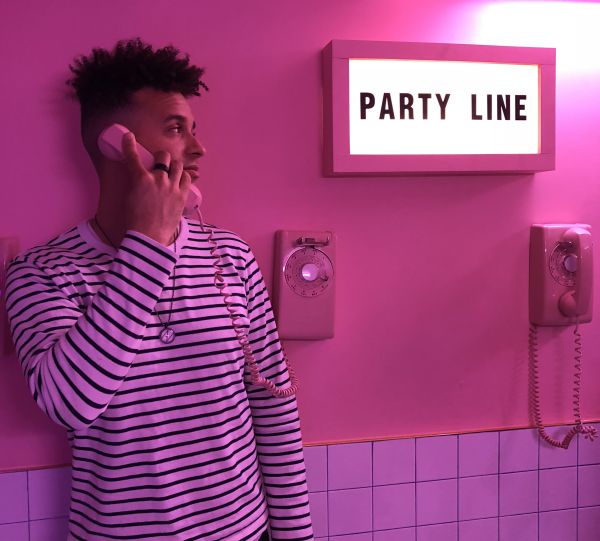 12 February 2019
Andrew Boles of No Alarms – Photo courtesy of Andrew Boles
No Alarms was born in Texas as the solo passion project of multi-instrumentalist Andrew Boles, and has since bloomed into a Detroit-based, fully-fledged, five-piece. No Alarms is blending the lines between modern indie/alt pop and new wave revival, and building an engrossing live show from the ground up.
Their 2018 self-titled debut EP received critically acclaim from the likes of Paste Magazine, Skope, and HypeMachine. Standout single "Right is What's Left" was featured in an episode of ABC's Kevin Probably Saves the World. The EP was also the 13th most-added record on NACC college charts its debut week, and has since peaked at #132 on the NACC 200.
"Marble Bars" is No Alarms' latest uplifting track, bursting at the seams with feel-good, indie rock energy. Angular guitars and lush synths combine with hypnotic live drums and powerful vocals to tell a story of late-night love lost and looking to be found again.
No Alarms' upcoming 2nd EP will tackle leaps of faith, and the flurry of uncertainty that comes with them. The new generation knows that they have to make their own way, that the systems and paths that came before them are eroding, so charting one's own vision of the future is the best way forward.
Website
Facebook
Twitter
Instagram
comments powered by