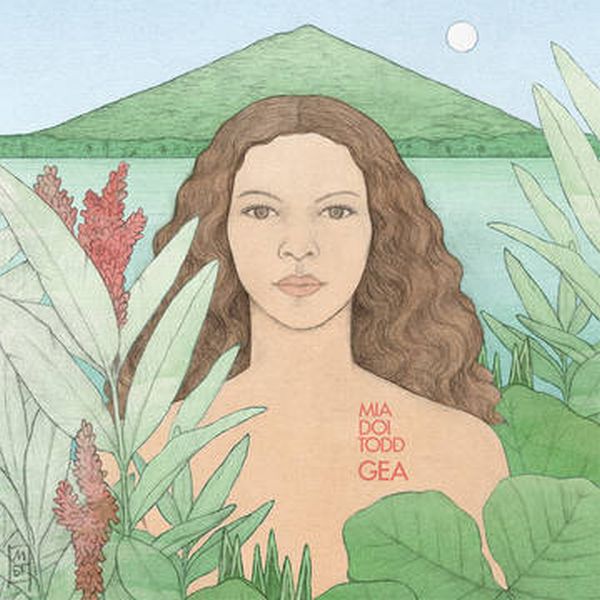 11 July 2020
Mia Doi Todd – Photo
Renowned singer-songwriter Mia Doi Todd's filmed solo performance video premiere will stream today, Saturday, July 11 at 5pm PST, via Great Performances. Find out more info below, as well as news about Org Music reissuing Todd's seminal Gea album on August 29th.
Official News from Mia Doi Todd:
"This Saturday [today!], July 11, Grand Performances will be premiering a filmed solo performance of five songs from my new album. It was part of the 2020 COLA Fellowship that I received from LA's Department of Cultural Affairs."
"With live performance postponed indefinitely, this video performance is a welcome opportunity to share my new work. The hope is that people will tune in to the premiere and watch it together simultaneously from the safety of their homes, but the video will also be available to watch after the premiere."
"The premiere is this Saturday July 11 at 5pm Pacific Time on YouTube and Facebook live."
Here's the link to the YouTube premiere:
Here's the link to the Facebook premiere:
"The video was produced by Azul Amaral and directed by Eric Coleman."
"I hope you can check it out!"
"Very best wishes,"
Mia
Official News about vinyl reissue of Todd's album Gea via Org Music:
Mia Doi Todd, Gea – 12" LP color vinyl
Los Angeles based singer/songwriter Mia Doi Todd's critically acclaimed 2008 album, Gea, will finally make its vinyl debut with a limited pressing on green color vinyl, in celebration of Record Store Day and Earth Day 2020.
Todd is at her best on Gea, both in terms of songwriting and arrangements, with help from co-producers Carlos Niño and Miguel Atwood-Ferguson.
The album has been remastered for vinyl, and the packaging features an updated version of her original cover artwork, along with a lyric insert. A portion of the proceeds will be donated to Carbonfund.org to offset the carbon footprint of this release.
River Of Life / The Yes Song 10:49
Night Of A Thousand Kisses 4:30
Big Bad Wolf & Black Widow Spider 4:27
Sleepless Nights 3:21
Esperar Es Caro 4:09
Kokoro 4:53
Can I Borrow You? 3:31
In The End 5:24
Old World New World 4:25
More details about Gea can be found at the official site for Record Store Day
Find out what else is being offered via Org Music for Record Store Day:
Website
Facebook
Twitter
Instagram
Bandcamp