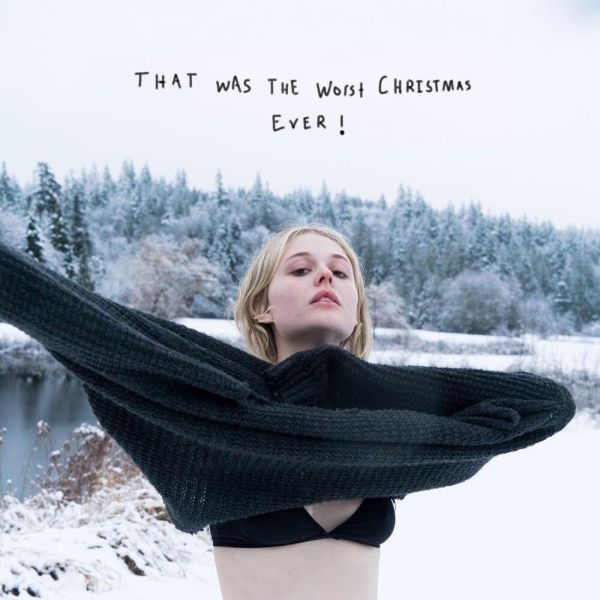 26 December 2019
Emily Lind – Photo courtesy of Emily Lind
Seventeen year old singer-songwriter and actress Emily Lind is making her mark in both the movie and music industries. Lind recently dropped her debut single, "Castles," via a premiere with Forbes. "Castles" was produced with Jerry Powell (producer for A$AP Rocky, Kanye, Ho99o9) and KoOoLkOjAk (producer for Ariana Grande, Nicki Minaj, Kesha), and shows her prowess as a songwriter and performer.
In the same month that "Castle" bowed, the film Doctor Sleep, which Lind stars in, opened. She plays the iconic Stephen King character Snakebite Andi. The film has already been a success, amassing over $53 million during its opening weekend.
The LA-based art/film/pop artist will also be releasing her debut album in February 2020.
Lind's cover of Sufjan Stevens' holiday-themed track "That Was the Worst Christmas Ever!." came out earlier this week as a holiday gift to her fans and followers. Spare, but soft and bright acoustic guitar lines create a measured pace that Lind fills with her breathy, mellow, and sweet vocals. Her vocals are layered at times, creating a rich, reflective, and harmonious rumination on the holiday season.
Lind comments, "I've always loved Sufjan's take on writing holiday music. Not to get all sad boy here, but I think there's something so nice about the realistic spin he puts on a genre of music that is very one dimensional. It's a beautiful song, and a stunning melody and I hope you like it as much as I do."
Instagram
Facebook'
Twitter
Spotify