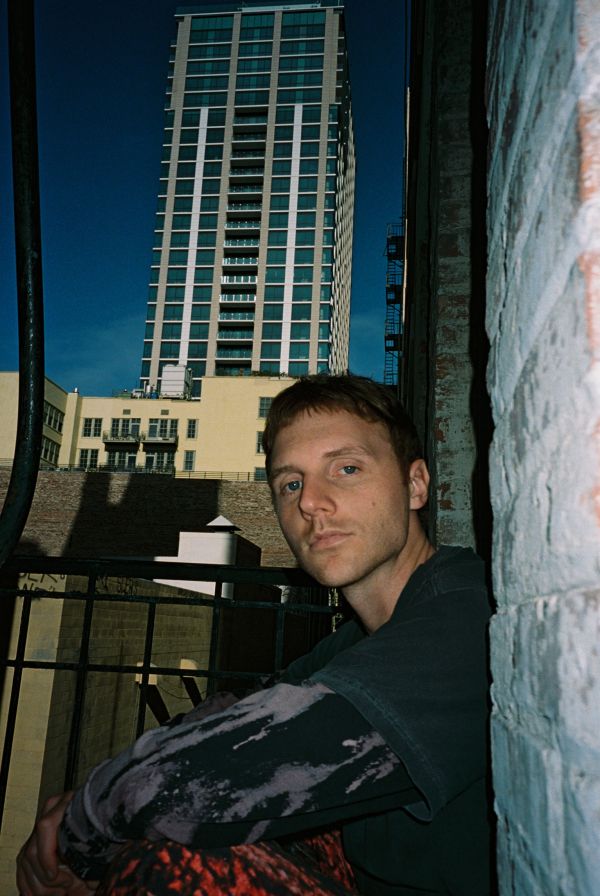 18 December 2020
Chris Adams of Pendant – Photo courtesy of Chris Adams
Last year, Oakland, CA-based Chris Adams, who makes music under the moniker Pendant, was preparing to release his debut album on rising indie label Tiny Engines. After a serious of false starts, it was looking like he'd finally release a full length record with the backing and infrastructure that could support his first solo outing, having cut his teeth in various hardcore and noise rock bands over the years.
Just as things were coming together for the November 8th release date, Tiny Engines collapsed, crumbling under revelations that the label had been withholding royalties from artists.
Though he received an outpouring of support on Twitter, Adams' album Through A Coil was essentially dead on arrival, lost in the noise of the labels unraveling.
Now, a year later, Adams has left the label and his music has returned to streaming platforms. For those who missed it the first time around, the 8 songs on Through A Coil are a beautiful, immersive listen.
There are clear reference points, like the rollicking Britpop and washed out shoegaze of Creation Records, but there's a song forward approach and a hushed intimacy not unlike Elliott Smith that makes this collection more than an impressive mastery of those touchstones.
The propulsive "Plexiglass" builds tension over driving guitars and whispered vocals before erupting into a euphoric, harmony laden outro. "Sensory Field" juxtaposes a jagged hardcore riff with stripped down verses that blossom into the refrain "I'm in a field of senses / I'm in a network of pain."
Teaming up with Melina Duterte (Jay Som), veteran hardcore producer* Jack Shirley*, and Weeknd songwriter turned producer Shaun Durkan, the blend of heavy and soft elements on the album are handled with care. "Rubber Band" could easily have been a '90s rock radio hit, and "Dovetail" wouldn't sound out of place on an Oasis album.
Today, the album is out again, and in a wide ranging interview with Paste, Adam's hints that over quarantine he's reinvented himself, working on a collection of songs inspired by rave and club music, and incorporating his love for the transcendent sounds of bands like My Bloody Valentine and Sonic Youth.