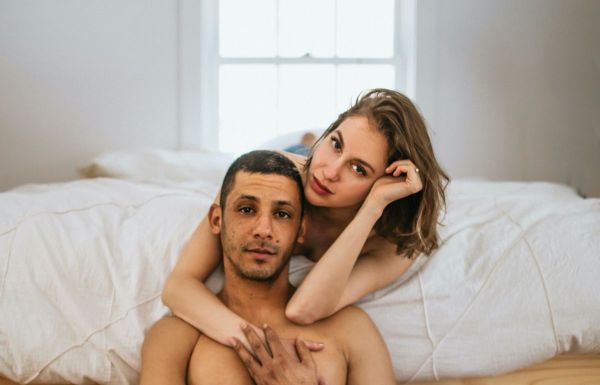 10 July 2020
Drug Couple – Photo Cred: Lyndsie Lord
Brooklyn-based musical duo Drug Couple is composed of real-life romantic partners Becca Robinson and engineer/producer Miles Benjamin Anthony Robinson, who has worked with MGMT, Grizzly Bear, and Chairlift, among other bands.
The creative pair are back with news about their upcoming socio-politically prescient Choose Your Own Apocalypse EP, as well as "2027," the striking lead single from the record. This second EP arrives on August 14th via Papercup Music.
Drug Couple's music showcases the ongoing artistic dialogue they're engaged in, and the spirit of deep collaboration that colors their songwriting as well as their lives at home together. Becca and Miles met in 2015 and they released their debut EP, Little Hits, in November of 2019, establishing their unique brand of indie music.
Choose Your Own Apocalypse is a collection of songs about finding someone special to share the end-times with. They started writing and recording the EP back in 2016, in the lead-up to the jaw-dropping, mind-exploding election of Donald Trump as president of the United States.These events seemed to cement the fact that Armageddon was right around the corner.
Becca and Miles decided to make a record based around the concept of falling in love mid-apocalypse without fully realizing that's exactly what they were doing!
Meanwhile, Choose Your Own Apocalypse, their chronicle of finding a safe haven in love during catastrophic times, is a prescient look at what we are facing today, culturally, politically, – and just as being part of the human race.
Choose Your Own Apocalypse is a psychedelic-steeped, phantasmal record that features Becca on bass, vocals, and vibraphone, Miles on guitar, vocals, keyboard, drums, programming, and production, and Pastor Greg on drums.
Becca comments, "These are some of our oldest songs that somehow ended up being more relevant today then when we wrote them four years ago…"
MIles only half-cheekily recounts, "We predicted NYC was gonna turn into a post-apocalyptic ghost town in 2016 and we were 100% right. Unfortunately we never quite finished our song "The Bourgeoisie Was Born To Teleconference While Feigning Concern For The Underclass They Depend On For Radically Underpriced Services Those Fucking Assholes"….It was kind of a mouthful."
Big Takeover is delighted to host the premiere of the lead single "2027," The lyrically ruminative track is about a couple of ghosts hanging out in NYC seven years after the 2020 Apocalypse — which seems like more of a reality with each passing day…
Storyteller "2027" starts off with a laid-back, loping alt-folk pace of bright guitar pings and reverberations, a thumping drum beat, and reflective, twining dual vocals from Becca and Miles.
The song suddenly grinds into higher gear near its end with a blast of jagged guitar distortion swirling like a dream-rock tempest around the pair's coolly musing vocals.