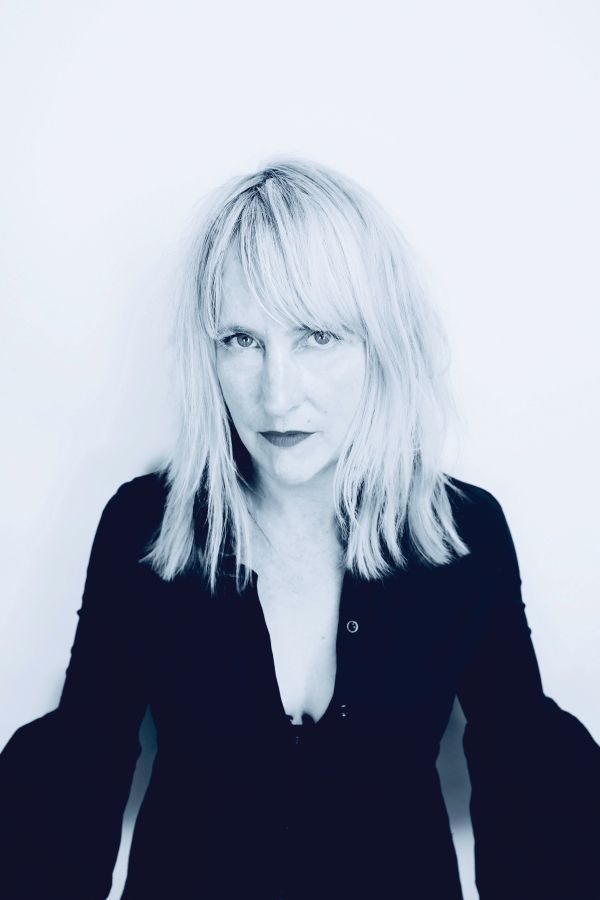 19 September 2018
Anna Connolly – Photo Credit: Claire Packer
Anna Connolly writes songs that lay bare a personal and often dark world of emotion through the human experience. Her music is catchy yet stark, and her lyrics pull no punches. A simple rawness is key to her art; think of the approach of artists such as Conor Oberst, Liz Phair, Elliott Smith, and Leonard Cohen. Anna's songs are powerful by way of a deep vulnerability revealed adeptly. Her debut album, titled After Thoughts will arrive on October 12th.
Anna fell into playing music later in life, but the seeds were planted early. She went to punk shows in LA as a young teenager, and when her family moved to DC in the 1980s, she and her sister Cynthia became part of a small, nascent punk scene, which later became what everyone knows as "DC punk rock." She spent much of her high school years working at a record store, buying records, and going to shows. Though many of her friends were in bands (Minor Threat practiced in the basement of her mom's house), she didn't feel a compulsion to play until much later in life—after she had kids and got divorced.
Anna's songs combine engaging story-telling with subdued, minimal guitar playing; it's acoustic folk in presentation, but punk rock in spirit. She has a kind of rich Marianne Faithful huskiness to her voice, but she can also under-sing a line and conjure up the sound of youthful innocence. The varied vocal qualities make it possible for her to shift between opposing kinds of emotional projection in the same song; poignant laments can become defiant, and she can sing about happy times while suggesting a wiser, sadder perspective.
The Big Takeover is pleased to premiere "21", dissonant, yet rich folk-rock track that treks along with determined persistence. Anna's vocals are clear-cut and prominent against the wiry, angular guitar lines that cycle around a slowly thumping, heavy drum beat and occasional cymbals crashes. The record features a few notable guest musicians including Joe Lally (Fugazi) and Devin Ocampo (the Effects, Faraquet, etc.).
Anna reveals details about the track, explaining, "The first single, "21", of the album echoes the common themes of my songs—relationships, age, and the unique moments in life that surprise, shock, and leave an indelible imprint. The chorus ("I wish I f***ed you when you were 21") is something a guy I was seeing actually said to me, which of course is awful. But the twist here, which is equally if not more awful, is that I continued to see him after he said that to me. In "21" I try to convey both sides – the brutal nature of what he said, and the sad truth that people often stay in bad relationships despite clear signs they are unhealthy."
Pre-order After Thoughts at Bandcamp