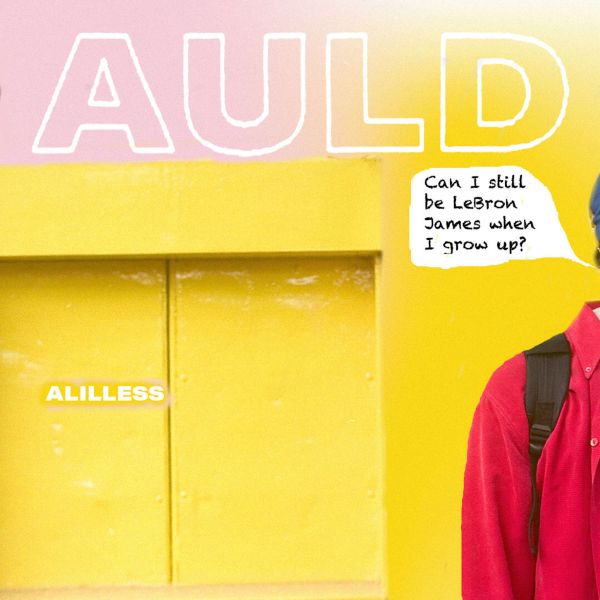 12 February 2019
Alilless by Auld
Next month brings the release of the debut album from London-based Auld, entitled Mainstream Music. Ahead of that, they've decided to feed us a few teasers from this collection, so today we get to play the messenger with the premiere of their new single 'Alilless', the second offering following the introduction of 'Need Her Still' in January.
"Alilless" is restlessly kinetic track that sparkles with various electronic bits and clattering percussion and lopes along with a bouncy bass line. The drum beat doesn't settle into one pattern, but stirs up the sound even more as dual male and female vocals spar and harmonize.
Long-player Mainstream Music is comprised of 10 tracks and was recorded in the summer of 2018. The LP is loaded with easy yet brooding, alternative, electronic pop with guitars interwoven. Previous to this, the band released their their Curriculum Vitae EP in April 2018.
Based in Kilburn, London, Auld was started by Thomas Pitts as a solo project but developed into the current 6-piece, along with Alan Giles, Brian Wortman, Rachel Hearne, Glen Giles, and James Milner. Pitts remains the sole songwriter of the lot and a clever one he is at that.
Auld concocts a fusion of rich power pop and indie rock, packed with a potent dose of synth-based melodicism. They fit comfortably in territory between Coldplay, early U2, Travis, and Arcade Fire without overly embracing any one of them. Like with many bands, the lineage of the tracks on this album span several years, some of the songs found on Mainstream Music being composed as far back as 2012.
Pitts says he is particularly interested in working with song structures, perhaps the key reason for the album's flavorsome diversity. This is also not surprising given that his songwriting influences include Grimes, Kate Bush, R.E.M., Tom Waits, The National, The Pixies, Pavement, Radiohead, Arcade Fire, Interpol, Earl Sweatshirt, and The Flaming Lips.
"The overriding theme of this album is coming to terms with the person you are and realizing you are not quite the person you thought you were gonna grow up to be. Reflecting on that and trying to work out how to change," says Thomas Pitts.
"Mainstream Music is a celebration of all those people trying their best, but not being the best. The ones that have a lot to improve upon, but are aware of it. It is a celebration of sadness, friends and family."
As of March 15th, the Mainstream Music album will be available digitally across online stores and streaming platforms. It can already be pre-ordered now via Bandcamp.
Auld will play an album launch show at Paper Dress Vintage in Hackney on February 20th. The whole album will be played in full for the first time as well as some deep cuts, rarities, and b-sides
The band will be supported by Emilio Iannucci. Those pre-ordering a ticket will receive a free download of the album and some other goodies one week before the gig. Concert-goers can also pay a bit more and get a t shirt at the gig. Tickets can be obtained at We Got Tickets
TRACK LIST
1. Need Her Still
2. Am I Gorgeous?
3. Alilless
4. Trendy, Trendy
5. The Lady Killa
6. I Am
7. The Careful Ones
8. Negative Nelly
9. Nephews
10. Oh The Sea
Also check out their debut single 'Need Her Still' from this same album:
AULD
Facebook
Twitter
SoundCloud
Instagram
YouTube
iTunes
Spotify