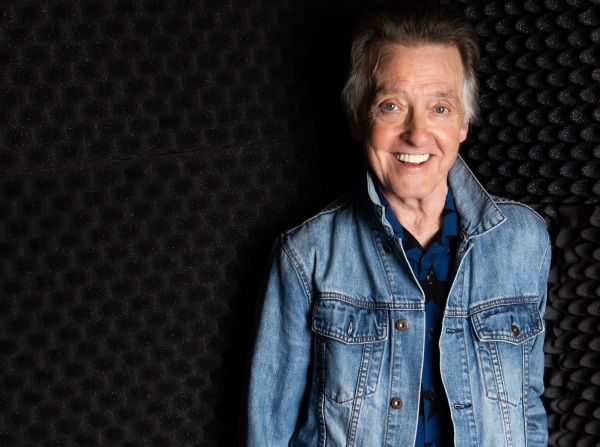 1 October 2020
Joey Molland – Photo courtesy of Joey Molland
Renowned Badfinger guitarist, singer, and songwriter Joey Molland is returning with his first album of new material in nearly a decade. The full length, titled Be True To Yourself, will be relased on October 16th via Omnivore Recordings.
The tour de force pop-focused LP was produced by Mark Hudson (Ringo Starr, Harry Nilsson, Aerosmith, Ozzy Osbourne) and guests (and Molland's friends) include the illustrious Julian Lennon, Micky Dolenz, Jason Scheff, and Steve Holley. Molland co-wrote the album with Hudson, who produced last year's Losst And Founnd by Harry Nilsson.
Be True To Yourself is filled with delicious pop hooks and is a veritable feast for the eyes and ears.
Looking back at Molland's tenure in Badfinger, the Liverpudlian guitarist was one of three great songwriters in the band. Reminiscent of the group's original label founders, the Beatles. Badfinger's singles ("Come and Get It," "No Matter What," "Day After Day," and "Baby Blue") are still regarded as pop gems some 50 years later:
Badfinger practically invented "power pop" and the outfit was abundantly filled with talent. Molland's songwriting talent started to blossom with the group's finest album, 1971's Straight Up. Molland contributed five songs to the group's fourth platter including "I'd Die Babe," "Sweet Tuesday Morning," and "Suitcase."
Molland continued to play and write as Badfinger motored through the '70s, recording and touring. But great albums like 1974's Wish You Were Here were met with record company and personal mismanagement. And in 1975, the group's leader, Pete Ham, tragically passed away.
Molland eventually left the group, returned, and then left again to launch his own solo career. He's played in various groups, and under the name Joey Molland's Badfinger since 1983, with several of his solo albums winning critical acclaim.
Big Takeover is pleased to host the premiere of the easy-going power pop single "All I Want To Do" from Molland's upcoming album.
A ruefully ruminative, yet determined Molland wants to keep the flame burning for a relationship that has ended. From its ashes rises the beautiful memories of being with the other person, and the desire to continue the connection.
Molland is surrounded by shining guitar hooks, a pushing bass line, blips of rich horns, and a chugging drums-led pace. Glorious harmonies illuminate the chorus sections, lifting up Molland's more reflective vocal tone to a higher plane.
About "All I Want To Do," Molland confides, "The song is a cool little groover and one of my faves on the album; great little bridge too. Not a syllable of protest and Julian Lennon sings harmony. When we were doing the track Mark thought it would be a perfect opportunity to give a nod to my Badfinger history and "No Matter What," so the "Ooh girl" worked great and covered me in both ways."
Pre-Order the album via Omnivore Recordings' Website
or HERE