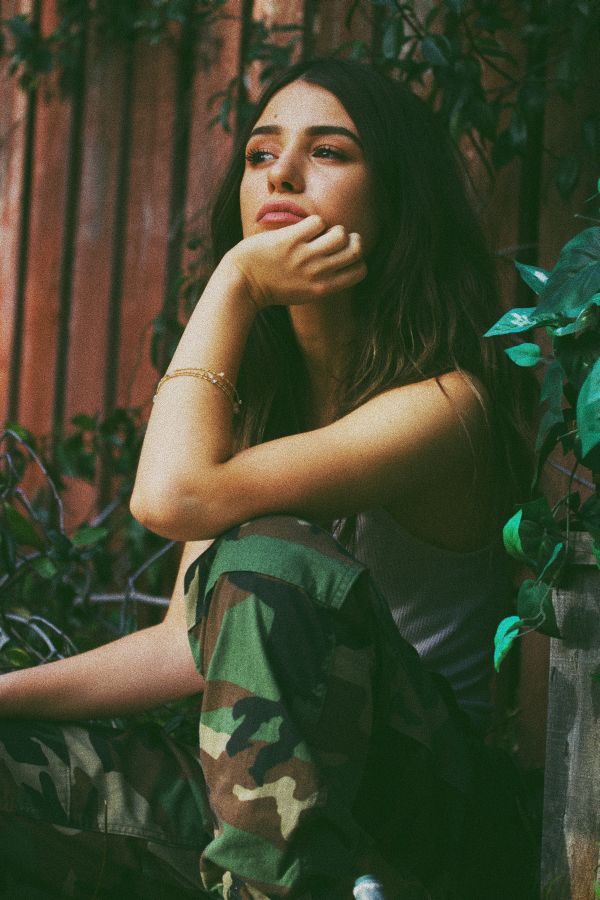 25 January 2019
Christina Castle – Photo Credit: Branden Bloom
Australian singer-songwriter Christina Castle releases her new EP, titled Chapter 1, today, the first in a trilogy of EPs of captivating and soulful songs that showcase her personal journey of self-discovery.
Although only in her early twenties, Christina (who was born Christina Parie and raised in Castle Hill) has spent nearly a decade in the spotlight. She started out on Australian national TV at age 14, was subsequently signed to Warner, and began her music career. When the label let her go, she rallied by donning a wig to play incognito to unsuspecting crowds in Sydney's bar scene. It's in this environment that she found her true self – and she's now letting that shine on Chapter 1.
The EP is a collection of three powerful songs ("Penny Lane," "American Hustle," and "Hey Dad") that not only marks the arrival of an impressive, exhilarating singer and songwriter, but also mines Christina's own incredible story to offer an honest, intimate portrait of herself.
Christina Castle will also tour the U.S. and Europe before releasing her full-length, The Story of Christina Castle.
The Big Takeover is pleased to host the premiere of the lively "American Hustle" off of Chapter 1, and also happy to add the other two tracks off the EP below.
The Lana Del Rey-esque "American Hustle" is a bold, yet reflective pop song riding free with Christina's strong vocals taking on a hip-hop flow on the verses and an anthemic and bittersweet intensity on the dreamy and uplifting chorus sections.
TOUR DATES
with Max Frost and Mikey Mike
03/01 Santa Cruz, CA Catalyst
03/02 San Francisco, CA Slims
03/04 Seattle, WA Chop Suey
03/05 Portland, OR Hawthorne Theatre
03/06 Boise, ID Neurolux
03/07 Salt Lake City, UT The State Room
03/09 Denver, CO Marquis Theater
03/11 Kansas City, MO The Riot Room
03/12 St. Louis, MO Off Broadway Nightclub
03/14 Minneapolis, MN 7th Street Entry
03/15 Chicago, IL Subterranean
03/16 Milwaukee, WI The Back Room at Colectivo
03/18 Ann Arbor, MI Blind Pig
03/19 Cleveland, OH Grog Shop
Website
Facebook
Twitter
Soundcloud
Instagram
YouTube
comments powered by