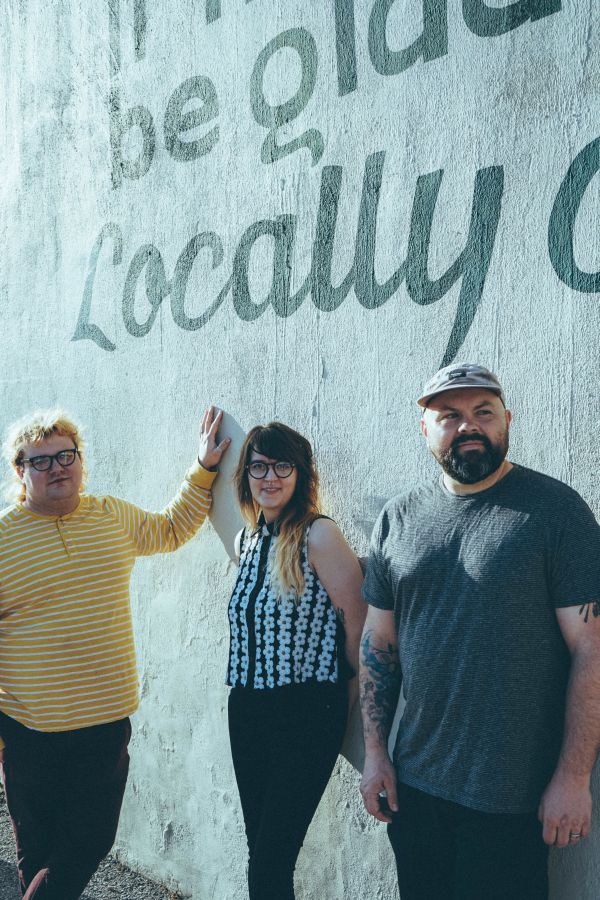 10 June 2019
Daydream Deathray – Photo Credit: Johnwesley Wilson
Kentucky-based shoegaze-inspired melodic rock band Daydream Deathray are set to launch their debut EP, titled Bloom, on June 28th via the band's own Furtherer Industries imprint. Ahead of that date, The Big Takeover is extremely pleased to host the premiere of the spacey and radiant title track.
Daydream Deathray was originally formed in 2016 by Matt Glick, but multiple setbacks during the recording process (including the band's new home studio being robbed!) made for a quick end to this early iteration of the band.
A family tragedy also left Glick in a haze of depression for nearly a year, but he eventually focus on his music again and began anew to record. Glick used this band rebirth to head in a new direction of sound that encompasses the gritty patina of garage rock, the winding nature of psych-rock, and the outer boundaries of shoegaze.
Bloom – and "Bloom" – revel in catchy and light melodies that belie the burgeoning darkness that lurks on the horizon. Aimed at and flying towards the ionosphere, "Bloom" glows with sweet, exclamatory harmonies that are drenched in wavering, astral plane guitar feedback and simmering percussion and propelled forward by a prominent marching drum beat.
Glick explains that the psych- and space-rock-infused "Bloom" is, "sort of conceptual in that it deals with cycles in life and how they mirror the four seasons."
Pre-order Bloom EP at Furtherer Industries
Website
Facebook
Twitter
Instagram