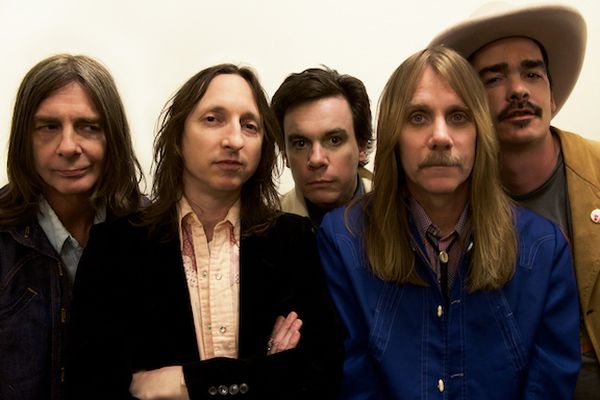 26 November 2018
GospelbeacH – Photo Credit: Darrin Noble
GospelbeacH, the band co-founded by Brent Rademaker (Beachwood Sparks), returns with third album, Another Winter Alive, on November 30th via Alive Naturalsound Records. The LP will be available on limited edition vinyl, CD, digital, and streaming formats.
Another Winter Alive reflects on the GospelbeacH California rock 'n' roll dream, and pays homage to friend and founding member Neal Casal by covering his most well known song, "Freeway To The Canyon."
The album features five previously unreleased studio tracks recorded during the band's sessions for last years' Another Summer Of Love, plus five live songs recorded in London during their California Fantasy tour, revisiting stripped-down live versions of songs from their debut album Pacific Surf Line.
The Big Takeover is mighty pleased to host the premiere of the engaging and spirited live version of Americana track "California Steamer".
Rademaker gives some details about the song, revealing, "I grew up on live LPs. From Kiss Alive to Stiff Little Fingers' Hanx. I had 'em all. Another Winter Alive is meant to last the GospelbeacH friends through the long cold Winter until the new album is ready for release in the Summer of 2019. The cool thing about our live LP side is that we had no idea it was being recorded and it was the first time we had ever played as a three-piece. So not only do you get that intimate, live look-in that I love about live records, but it's totally spontaneous and I think you can hear that! (for better or worse)."
""California Steamer" is one of our signature songs (if I'm allowed to say that) and this version with Jonny Niemann's piano sounding like it's rolling in an Old West saloon rather than an English pub really sets the tone. Live albums are for the fans and I always try to go above and beyond for ours." Rademaker concludes.
Pre-order the starburst vinyl of GospelbeacH's Another Winter Alive HERE