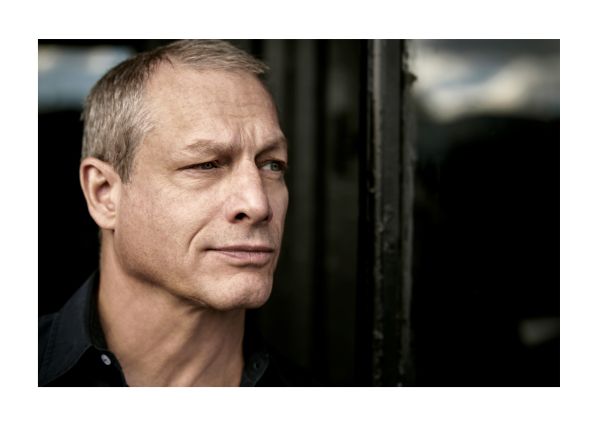 5 February 2020
Nat Freedberg – Photo Credit: Mark Shaw
Nat Freedberg may be best known for his time fronting the aristo-rock band The Upper Crust (a truly class act which scaled the heights of late-night programming on Late Night with Conan O'Brien and The Late Late Show with Craig Ferguson; releasing a slew of records over a long career), but he's equally adept and at easily moving through various genres with his solo musical endeavor.
Whether channeling psychedelic rock, guitar-driven blues, or traditional country ballads, everything Freedberg does is about discovering the essence of the song. With his aptly-titled upcoming album Record Number Three (Rum Bar Records; this February), he and Grammy-winning producer Ducky Carlisle have crafted an auditory journey that, despite its genre-bending, resonates with a cohesive voice and vision.
Following the dissolution of The Upper Crust in late 2017, it wasn't long before Freedberg was back in the studio with a batch of songs that departed from the hard-rock format of the Crust. Chris Cote (Upper Crust bassist) put him in touch with producer and drummer Carlisle; and together with bassist Marc Hickox and with cameos from some of Boston's best players, they recorded the 12-song Better Late Than Never.
Before the dust from those sessions had even settled, Freedberg brought his old co-conspirator Jim Janota (drummer, Upper Crust) back into Carlisle's Ice Station Zebra studio in Medford, MA, along with guitarist Charles Hansen and bassist Jim Haggerty, and pushed out the 10-song guitar-rocker Freeloader: The Path of Least Resistance, released in July of the same year.
That made two records released in a five-month span, but still the songs kept coming at an alarming clip. Freedberg found himself working around the clock, writing lyrics, welding verses to choruses, hammering together arrangements, recording, and mixing. The result is Record Number Three, his third album in one year.
Record Number Three again features appearances from some of Boston's best players, including guitarist Duke Levine (Rosanne Cash, Mary Chapin Carpenter), singer-songwriter Hayley Thompson King, bassist Marc Hickox, and keyboardist Tom West (Peter Wolf, Tom Jones).
The Big Takeover is pleased to host the premiere of "Call Me If You Want Me," a prime cut from the album. The smooth rocker glows with sharp guitar shine, a chugging bass line, quick cymbals taps and crash, and an emphatic drum beat.
Freedberg sing-talks the relationship-fraught lyrics thoughtfully and directly, supported by uplifting vocal harmonies on the chorus sections, moving from quieter rumination to the bold declaration of the song's title.
Freedberg delves into the meaning and making of the song, commenting, ""Call Me If You Want Me" was written while I was in the studio. It grew out of the descending guitar figures that make up the verse. Then it sprouted a catchy chorus. Hayley Thompson King sings backups, Tom West plays keys. I tried to sum up the arc of a relationship in three verses; you meet, fall in love, get together, fall out, are miserable, break up, and look back with regret. Maybe you could get back together? The song ended up being a very nice production."