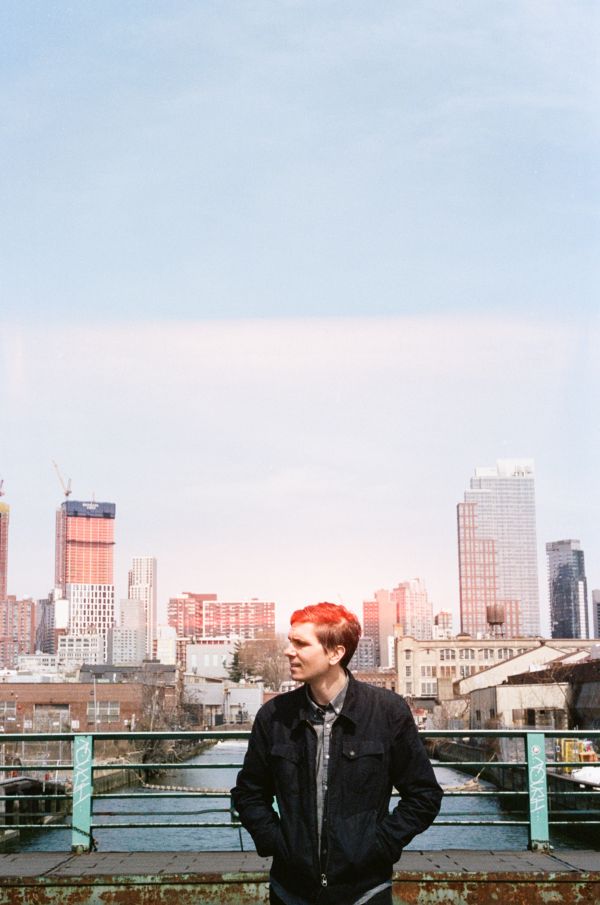 4 July 2019
Ryan Weitzel – Photo Credit: Bryan Sargent
Ryan Weitzel of the band Mystery of Two and owner of Exit Stencil Recordings will be releasing the 12" EP, Skies, on September 6th. It's the first new music from him since 2010, when Mystery of Two dissolved as the label relocated to New York.
The project started in Brooklyn as a band called Skies until the other members decamped to the West Coast, while Weitzel forged on, continuing in the spirit of the band and finalizing songs with a distinctive post-punk aesthetic operating somewhere between the sounds of Protomartyr and The Feelies.
Weitzel worked on the EP for a while, adding spacious and layered guitar overdubs to the music before life intervened once more and two years came and went. Weitzel ended up tracking the EP both in his apartment and at Studio G in Brooklyn,and mixed it with Kevin McMahon at Marcata Recording (The Walkmen, Swans).
Skies opens up a planned musical storyline that will encompass a series of EPs. The Big Takeover is pleased to host the premiere of the lead single of the EP, the restlessly propulsive "Circle". Angular guitar lines abound amid jumpy rhythms and Weitzel's cool-tone, yet passionate exclamations. Check out the track below:
Exit Stencil Recordings Website