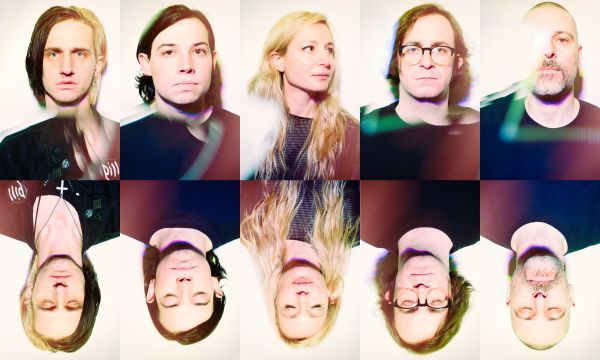 14 May 2021
Clone – Photo Credit: Drew Reynolds
New York's Clone (ex-Dead Leaf Echo, Squad Car) and New Zealand's Swallow the Rat (featuring ex-My Education guitarist Brian Purington) shared a stage in Queens, NYC on perhaps the last day before the city shut down in 2020.
A mutual appreciation society was formed over drinks later that night. Swallow the Rat were in town to play the New Colossus Festival, while Clone were playing what was to be the first date of their debut tour of the East Coast. There were plans to share the stage again in New Orleans and in Austin at SXSW.
A global pandemic put an end to this, but the bands kept talking. Both had recently recorded EPs, and so a plan was hatched: a split 12" with songs from both bands.
Their plan has come to pass, with their split album, with four songs apiece, set for release on May 21st as an LP and as a digital download via Headbump Records for Australia/New Zealand. Pre-orders are available through Rough Trade for the US and Golden Antenna for Europe.
The songs' lyrics that touch upon the irony of memory recall, the loss of friends by their own hand, frustrations of gender role psyche, and the fear of looking back.
Dissonant delayed guitars and martial drums abound, and the overall sound recalls late-'80s/early-'90s dark indie rock acts.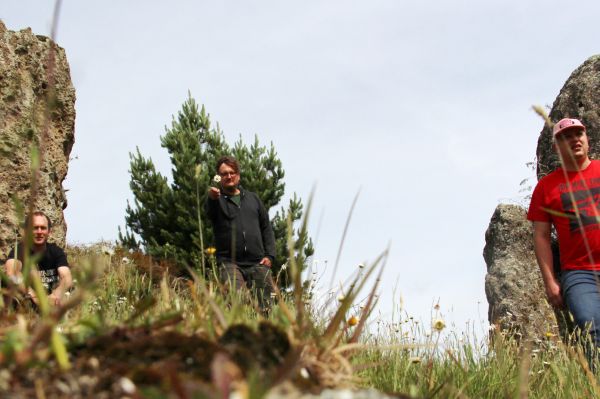 Swallow the Rat – Photo Credit: Ray Tipok
Big Takeover is stoked to host the premiere of a couple of track off the LP; "Deja Vu" by Clone and "Fall Away" by Swallow The Rat, along with its accompanying music video.
Clone's menacing "Deja Vu" is a pressing and angular post-punk number driven by gritty guitar cycles, active drumming, low-end bass line, and passionately exclaimed vocals.
The foreboding "Fall Away" is a weighty and measured post-punk track with gritty guitar grind, ponderous drumming, deep bass line, and emphatically shouted out vocals.
Pre-order the album in the US via Rough Trade and in Europe via Golden Antenna
Clone
Facebook
Instagram
Twitter
Swallow the Rat
Facebook
Instagram
Twitter