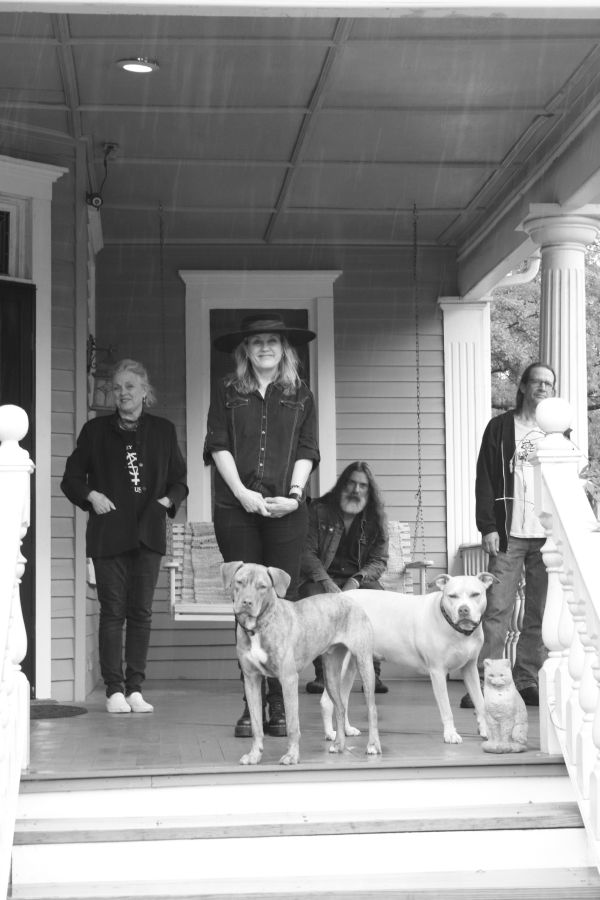 12 September 2019
Magnapop – Photo courtesy of Magnopop
Magnapop's new album, The Circle Is Round, is the Atlanta-based group's debut release for HHBTM Records, and it will see release on September 27th. It's the band's sixth album, coming nearly a decade after their previous record, 2009's Chase Park.
Prior to this, the act had a fruitful run during the alternative rock heyday of the mid-'90s, finding critical acclaim with 1994's Hotboxing (with single "Slowly, Slowly") and 1996's Rubbing Doesn't Help, which featured their most beloved song, "Open The Door."
And although the phrase was an endearing joke courtesy of slacker film Singles, Magnapop were indeed "big in Belgium," finding enduring success that has led them to visit the Benelux region numerous times over their three decade career. (They have a tour slated for the area this September.)
The seeds that would blossom into The Circle Is Round were planted in 2011. "We reunited in 2011 when bassist Shannon Mulvaney contacted us about playing a benefit for Criminal Records, a local record store," says guitarist and songwriter Ruthie Morris. "Playing together was easy, but we knew we needed time together to play our old songs again. The more we played together, the more we realized we wanted to work on new material."
The Circle Is Round was recorded at Furies Studios in Marietta, Georgia, and produced by the band (Morris, Mulvaney, singer Linda Hopper, and drummer David McNair) and studio owner Ed Burdell —he worked with the band on one of their first recording sessions—the album came together quickly this past February. There's a sense of the circular nature of existence at play, as a few of the songs are some of the band's earliest.
The album also includes two demos from a 1992 recording session, previously unheard until now. Longtime fans of the band will find much to love with The Circle Is Round, while new listeners will get a taste of what converted listeners way back when to become lifetime fans.
The Big Takeover is psyched to be hosting the premiere of the tuneful and driving rocker "Dog On The Door". The chugging pace of the verses burst into full-throttle propulsion on the chorus sections. Brisk percussion, an agitated bass line, burning guitar riffs, and a kinetic drum beat all provide a hyped-up contrast to Hopper's more relaxed, yet still direct vocal delivery as she occasionally trades lines with McNair.