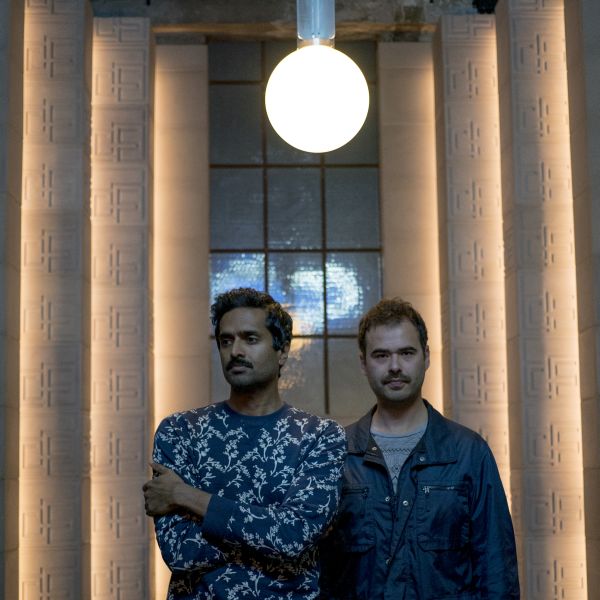 13 December 2018
Young Hunting – Photo Credit: Zach Rockwood
Los Angeles quintet Young Hunting's sound is formed around gentle, lush dream-pop interspersed with stark, desolate Gothic folk. Primary songwriters Hari Rex and Ilya Mxx first met in 2007, quickly bonding over a shared appreciation for Nick Cave, Jason Molina, Can, and the classic California pop of the '60s and '70s.
The initial collaboration led to the "Into Yr Mind" / "Sonata" 7" record, distributed by K Records and released in 2010. Their debut album, Hazel (Gold Robot Records, 2013), was inspired mostly by failed affairs, a divorce, and life in the shadow of LA's show-business culture. Augmented by members of Cheekface, My Hawaii, and One Finger Riot, the band performed at a handful of festivals and toured the West Coast in support of the album.
Over the last few years, members of the band toured with other artists including The Pharcyde and soul legend Syl Johnson. Meanwhile, in Los Angeles, Hari and Ilya wrote new songs, which were sporadically recorded with Patrick Taylor (bass) and Miles Senzaki (drums) and mixed at Grandma's Dojo in Koreatown.
The result is second album True Believers, a psych-soul dream for the lovelorn, which comes out February 15, 2019 via Gold Robot. The LP deals extensively with loss of future and loss of past, encountering the void on intimate terms – watching a familiar life evaporate from your hands, merging the self and the shadow-self.
The Big Takeover is pleased to host the premiere of the emotionally intimate, vocally gently delicate and harmonious, and sonically dreamy and retro-vibed "Every Living Thing". The track may employ an upbeat, swaying pace, but the lyrics are seriously bittersweet, with reference recent rise of floods, among other calamities that are adversely affecting the world.
Hari Rex reveals intimate details about the personal meaning behind "Every Living Thing", stating, "Each morning I look in the mirror and tell myself "You picked the wrong day to feel pain." Death is coming, he's bringing his friends. They're taking a Carnival cruise, harvesting the oceans of all life, then on to the flooding coasts. Their suitcases are packed with pestilence and genocide. No time for your own personal heartache, no time to be selfish, just let it eat away at you while you watch the latest viral video of children starving. Dislike. The weight is overwhelming, and the silence is staggering. I walk around in a stupor, helpless in this nightmare. I was recently diagnosed with crippling empathy, [the] doctor said I need to mind my own business. What a wonderful world."
Pre-order link for True Believers HERE
Bandcamp
Facebook
Website
SoundCloud