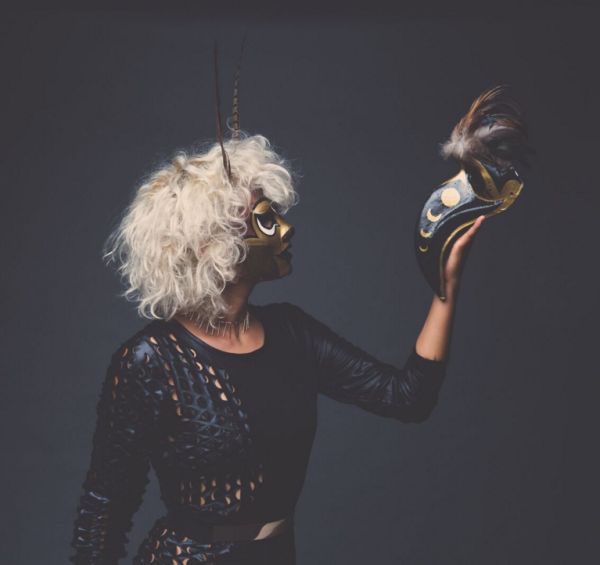 31 December 2018
Dani Bell & The Tarantist – Photo Credit: Kristy Walker
Indie pop/rock band Dani Bell & The Tarantist hails from San Diego, California and is led by singer-songwriter, vocalist, and multi-instrumentalist Dani Bell. Inspired by the early days of Motown, Dani Bell & The Tarantist creates a modern style of dreamy psychedelic pop.
The band records and tours as part of the Redwoods Music record label and musicians collective, which adapts Bell's bedroom compositions into intimate songs with expansive arrangements. The outfit's second studio album, Wide Eyed, will see its release on January 18th via Redwoods Music.
With this second record, Dani Bell and the Tarantist awake from the dreamy pop reveries that fueled their 2015 debut, Dark West, to contend with a present day that's taken a greater emotional toll. While their previous effort lent the intimacy of Bell's vulnerable vocals to romantic whispers, here they're compelled to answer the shifting contexts of an unsettling world, offering turns of disenchantment, wariness, and resilience.
The act has shared first single "Mystery" and are now releasing "Free", the premiere of which The Big Takeover is pleased to host here. The track floats on dreamy wordless vocals, smoky saxophone emanations, and a measured, but plucky pace. Bell's hip-hop-style spoken word vocals flow with an assured, staccato rhythm as the instrumentation increases in intensity by the end of the tune, verging into psychedelic territory.
FYI: During the Italian Renaissance, tarantism was a phenomenon of psychological hysteria attributed to the bite of a tarantula spider. Those bitten would experience a short period of extreme apathy, followed by prolonged bout of unrestrained dancing ecstasy, which would temporarily remit the illness. A tarantist is any person given to this compulsive dancing in the presence of live music.
Bell reveals, ""Free" is one of my favorite songs to perform. It's the first time I've ever done a spoken word kind of thing. I feel I've become much more comfy with it now, so it's a lot of fun."
comments powered by