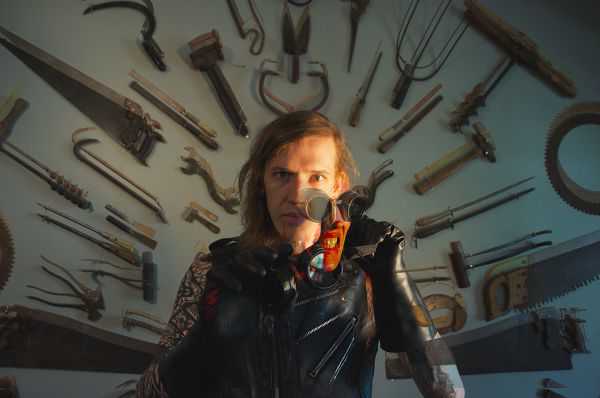 29 October 2020
John Toohill (AKA Science Man) – Photo courtesy of John Toohill
Buffalo NY-based musician John Toohill, recording under the moniker Science Man, is set to unleash his second noise rock album, Science Man II, via Big Neck Records on November 6th.
Science Man II cranks up the gears and doubles the dose of maniac-panic, drum machine-driven, relentless guitar attack that was found on Toohill's 2019 self-titled debut on Swimming Faith Records.
Toohill's music comes across as a hybrid anomaly of current-day garage punk and the late '80s/early '90s Chicago hardcore/industrial scene. Lo-fi, but high intensity all the way though, with gritty rock 'n' roll wrestling with hardcore punk fury, Science Man II is a wild assault on the ears.
So brace yourself as Big Takeover delightedly hosts the premiere of the rancorous racket that is "Give The Ghost To Me," a speedily lurching barrage of bashed drums, zig-zagging guitar jags, stabbing bass lines, and wide-ranging, end-of-tether exclamations. It's a (head-)bangin' noise rock track sure to rile the savage beast in us all.
Toohill cryptically illuminates the song, explaining, ""Not even death is an acceptable excuse. That's why you need me. Where you see pain, I see parts. When you feel defeat, I find one less way to look. Now start digging. We'll need every piece."
Order Science Man II at Bandcamp