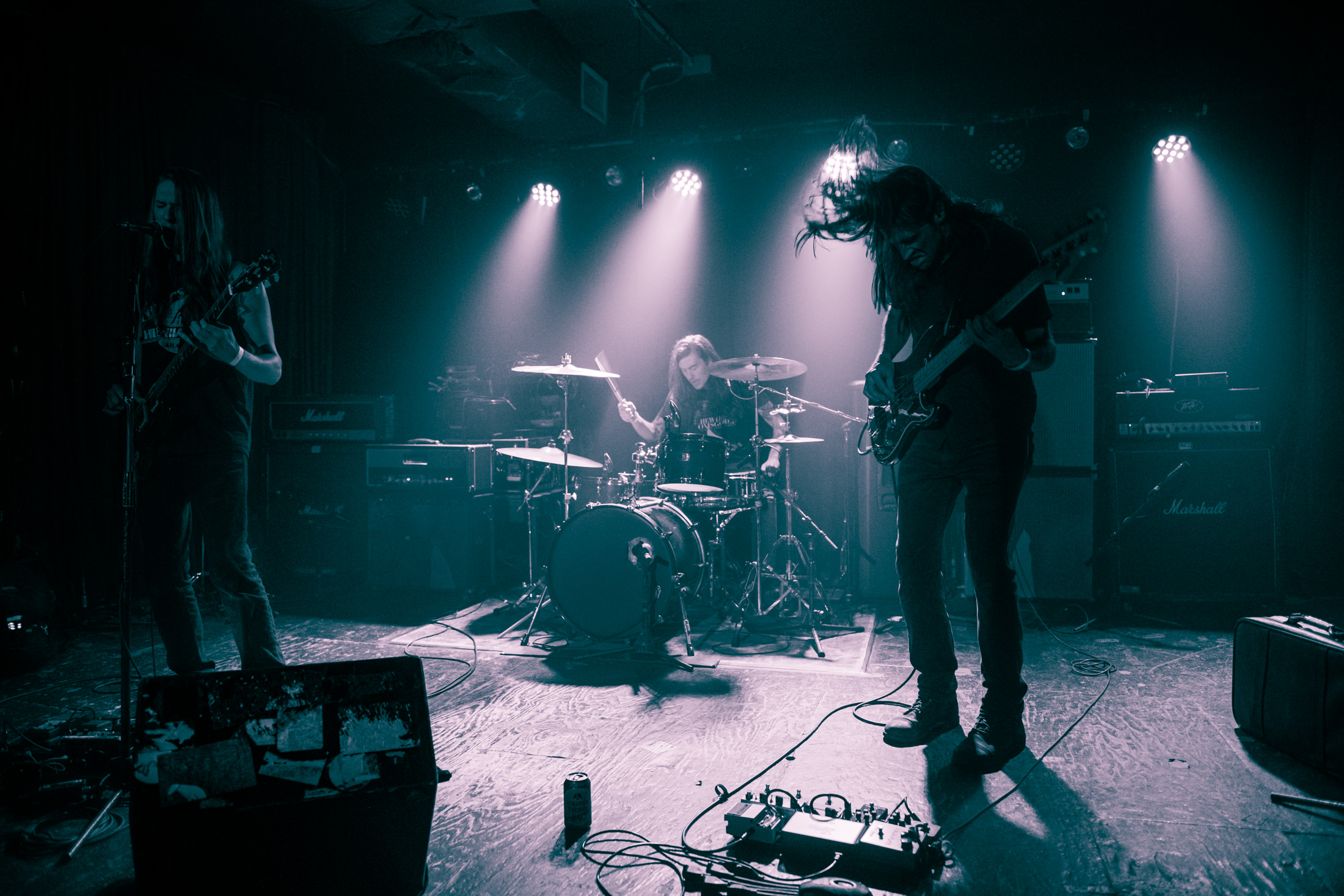 14 July 2022
Photo Credit: Dante Torrieri
Gearing up for the release of their new album Grits, Brooklyn-based power trio Grandpa Jack brings us "Hate Has a Heartbeat" – a heavy-handed commentary on the current socio-political state, set to searing vocals and fuzz-laden riffs.
"Some people are just hate-mongers, spreading and curating hatred and misunderstanding. It's almost like their hatred is so palpable, it becomes a living breathing thing – like some sort of sentient hate machine with a one-track mind," says drummer and vocalist, Matt C. White, on the inspiration behind the track.
"If you listen closely, you'll notice we use a lot of "mad scientist" metaphors throughout the song to convey the volatile bigotry they're creating. We really wanted a moment of uplifting triumph for the bridge, so the riff takes on a more major tonality as I scream – we don't need their static feedthe gnashing teethor their seething beat
We hope to cast aside all the evil." explains White.
Grits is the third studio album from the Bushwick stoner-rock outfit, comprised of John Strom (lead guitar/vocals), Matt C. White (drums/vocals) and Jared Schapker (bass), who first broke onto the Brooklyn rock scene in 2016, making waves with their signature stoner rock sound and energetic live performances.
After releasing their self-titled debut album in 2018, followed by Trash Can Boogie in 2020, the band spent several years playing the hottest venues in the Brooklyn rock scene and serving as openers for industry staples Ruby the Hatchet and Death Chant.
In 2021, the band locked themselves in a remote cabin in upstate New York to record Grits, an album the band says is truly a product of its environment.
Big Takeover exclusive quote:
"Give three dudes a recording studio in the middle of the woods for a week with no running water and you'll have an album like Grits," says lead guitarist John Strom. "Though the setting was limited in glamor, Grits was a truly rewarding endeavor to record and is a result that we are all very proud of."
The release of "Hate Has A Heartbeat" was preceded by two earlier singles from the new record, "Once Bitten" and "Evil Eye," both available now on all major streaming services.
Grits will be released July 29 via Lost Moon Records (pre-order link)
Website
Bandcamp
Instagram
Facebook
Spotify