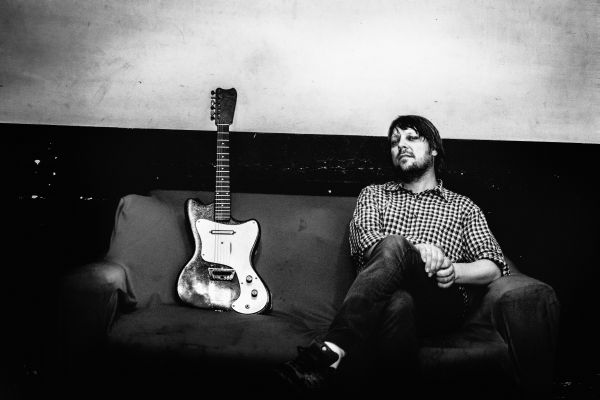 20 December 2018
Viking Moses Photo Credit: Luca Giorietto
Nearly 13 years since his proper debut as Viking Moses, Baltimore singer-songwriter/musician Brendon Massei is slated to release his fifth album, Cruel Child.
As one would expect from someone who is noted for having consistently toured since 1993, Cruel Child offers a dozen ruminative, deep, and wistful explorations of the soul, written in such a manner that they could only have come from a master traveler of dark and imposing paths, both literal and philosophical.
Cruel Child is an album of dark sounds, to be sure; it is a entrancing darkness, though – one that should not be feared, but embraced. It is an album that unfolds itself slowly; its foreboding and lonely trails growing lighter on subsequent listens, revealing hidden beauty and truth with every visit.
Massei sings with a deep and haunted voice reminiscent of Mark Lanegan, Will Oldham, and David Eugene Edwards, and like those masters, Massei is adept at hiding tender and positive messages that are shrouded in mystery and melancholy.
The Big Takeover is pleased to host the premiere of "Headstrong", the lead single from the album. The track comes out tomorrow, December 21st via Epifo.
Like the rest of the songs on the LP, "Headstrong" was created in a spare atmosphere where, upon listening, every little sound can be heard in the recording space. Massei's passionate, vocals, lyrics, and a bit of whistling are spotlit, as well as brisk guitar interplay that's pinned down by a subdued percussive rhythm in the background.
Website
Facebook
Twitter
Instagram
comments powered by