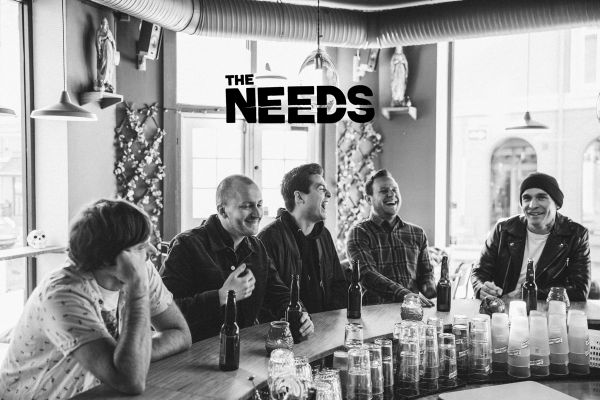 19 June 2019
The Needs – Photo courtesy of The Needs
Haven't heard of The Needs? Now's your chance to catch on to their tuneful, '90s-inspired pop-punk music. The Norwegian band consists of Norwegian Grammy winner Bendik Brænne, his older brother Mattis, guitarist Maciek Ofstad, Nils Jørgen Nilsen, and Knut-Oscar Nymo of punk rockers Oslo Ess.
The Big Takeover is stoked to host the premiere of the catchy and anthemic "I Regret It", which comes from the band's debut album You Need The Needs.
Taking cues from influential acts Teenage Fanclub and The Replacements, The Needs use facetious metaphors to convey the experience of angst-ridden restlessness. The band sheds some obscure light of the track, slyly explaining, "This song could be about cats and dogs, but it's actually about being restless. Sort of like a dog, maybe."
The California summer vibes radiating throughout "I Regret It" will make you want to drive around in a camper van or layon a beach somewhere secluded. The band have really nailed alt-'90s pop-punk sound, and lyrically, the song is more than it seems… Blink and you'll miss the true core of the song.
You Need The Needs is possibly inspired by days spent on the beaches, spending time with loyal dogs, and the adrenaline withdrawal that professional musicians experience between tours. So we've been told…