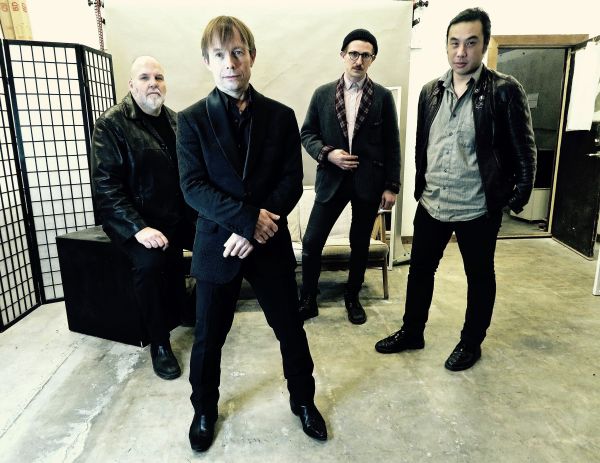 28 November 2019
Sunday Morning – Photo Credit: R.d. Cane
Sunday Morning was born on the west coast of Canada in Vancouver, British Columbia and from the point of its conception has navigated the razor's edge between light and dark to produce music that tears at the open heart of the human experience.
Comprised of veteran Vancouver musicians including singer/lyricist Bruce Wilson and guitarist/producer Felix Fung, their music spans genres to create a dark mosaic of emotionally driven songs.
"I'm In Love" (available on all streaming services on December 8th) is the second single from Sunday Morning's forthcoming independent EP Consequence Of Love (Side 2), scheduled for release on Valentine's Day 2020.
The Big Takeover is pleased to host the premiere of the swaggering "I'm In Love,", which counters the gentleness expressed in the band's previous single "Breathe" and leans into the heavy end of Sunday Morning's musical spectrum.
The song deals with the difficult process of reconciling teenage trauma and coming to terms with the anger associated with it. Sunday Morning brought in long-time collaborator guitarist Kevin Rose (who also played with Wilson in Vancouver's legendary hard rock outfit Tankhog) to add his crushingly heavy guitar sound on the track.
A strutting rhythm hits hard from the song's start, with jagged guitar lines and lighter piano notes competing against each other for dominance. The chorus sections swell with a rousing vigor as the beat stomps on, all while Wilson's vocals bristle with assured defiance.
Spotify
YouTube
Website
Bandcamp
Instagram
Facebook
Twitter