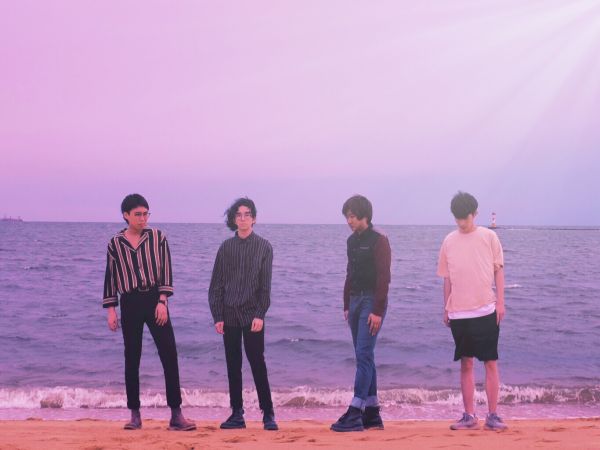 26 September 2019
Summer Vapour – Photo courtesy of Summer Vapour
Summer Vapour is an indie pop band formed in Beijing, China. Building their style around dreampop, surf rock, and shoegaze music, their sound has the breezy and sweet feel of a summer wind.
Their new synth-pop single, "Interstellar Fantasy", gets its U.S. premiere here today. The track draws heavy influence from the music of the '80s with nostalgia-filled synth grooves, a gated snare, and a whispery vocal performance on the verses.
The chorus sweeps out with a Motorik pace and a reflective, but airy male falsetto. The melody of the song undoubtedly has '80s bands the Pet Shop Boys, a-ha, and Erasure as inspirations, while the synths are straight out of the beloved Disney movie Tron.
"Interstellar Fantasy" has the rare, but self-evident quality of having the potential to be even better live. Represented overseas by Neo Soul Entertainment, an entertainment management company with a focus on Asian talent, Summer Vapour is growing into one of the most interesting bands out of the East.
Instagram
SoundCloud
NeoSoul Entertainment