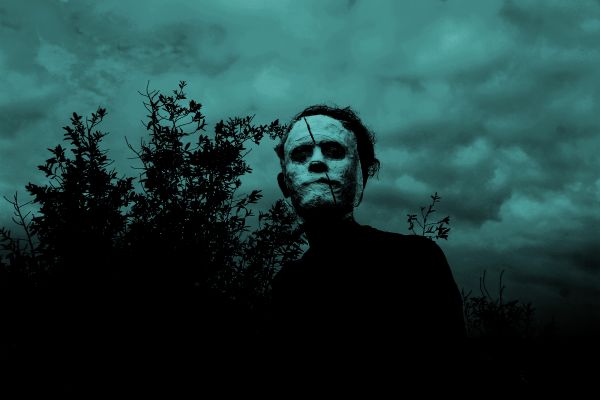 18 June 2019
Vlimmer, AKA Alexander Leonard Donat – Photo courtesy of Vlimmer
In the fall 2015 Vlimmer announced an 18-EP series. Four and a half years later, the Berlin-based one-man band has reached the thirteenth and fourteenth part, entitled XIII/XIIII (part 9 was called IIIIIIIII, so it's not written as classical Roman numbers).
What Vlimmer offers is a unique blend of post-punk, darkwave, coldwave, shoegaze, Krautrock, and ambient music, and there's a bit of all of these genres in new tune "Kaskatoner", which The Big Takeover is excited to premiere before the EP's release.
"Kaskatoner" is an atmospheric, burgeoning track with deep, pushing bass frequencies, a steady mechanized beat, and dense layers of warped guitar glide that nestle in the comfort zone between gritty post-punk and foreboding darkwave.
The man behind the mask of Vlimmer is Alexander Leonard Donat. His lamenting voice tells the story of a young man who is dissolving from reality more and more due to a missing anchor in his life. A parallel universe sucks him in, it seems.
This narrative of dissociation is spread across all of the releases of the EP series. On the broodingly ruminative "Kaskatoner" the protagonist senses the fleeting feeling of everything going to pieces while waiting for the traffic light to turn to green. With the sun shining through his closed eyelids everything seems orange, illuminated, and warm. It penetrates through the skin and into his bones, creating an intense experience that is passed along to the listener…
Vlimmer's new double EP, XIII/XIIII is due June 2st1 on Blackjack Illuminist Records