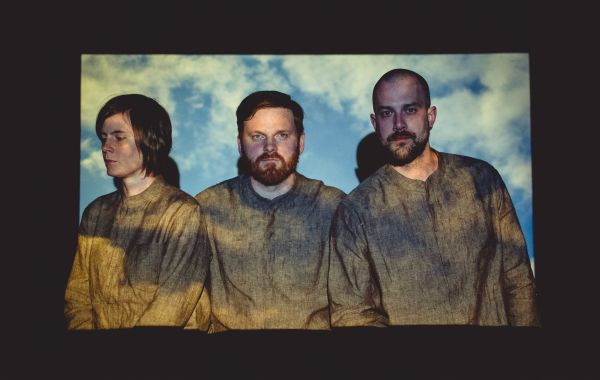 24 July 2019
TENTS – Photo Credit: Cornelius Martin
Northwest-based indie pop band TENTS are set to release their second album, Medicine, through Badman Recording Co. (STRFKR, Mark Kozelek, The Builders and the Butchers) on October 11th. The LP showcases the struggle between melancholy and resolve, turning from reflection to celebration, and uncertainty to determination.
On Medicine the Portland, OR-residing members of TENTS offer up neighborhood nostalgia with a slant. Melancholy is a theme, both musically and lyrically, but the music doesn't dwell on pain. Thick harmonies and bouncy grooves float the listener towards joy.
TENTS is a family band. Vocalists Amy and Brian are partners and parents. They are joined by guitarist and producer Chris Hall, and most recently by Joe Greenetz (Sherwood) on drums and Matt Taylor (Motion City Soundtrack) on bass.
TENTS' members are active in Portland and up and down the West Coast, and are also an audiovisual experiment, where many of their songs are written like a soundtrack to videos they make. They are producing a YouTube series called Making Medicine in which they document said experiments.
The Big Takeover is pleased to host the premiere of the album's lyrically contemplative, yet vibrant title track. Running on wistfully longing vocals from Brian and Amy, Medicine is brightened with reverberating sonics and a rubbery drum beat.
The poignant lyrics are bittersweet and at stark contrast with the lighter instrumentation. They touch upon the finite nature of life, but also the depth of feeling that wells in each of us, ready to spill out of our restrictive and deteriorating physical bounds.
TENTS are supporting the release of Medicine with several music videos and West Coast tour dates in the fall.
TOUR DATES
08/30/19 – Doug Fir – Portland, OR (Single release show) w/ Doubleplusgood and Sea Caves
Website
Facebook
Twitter
Instagram
YouTube