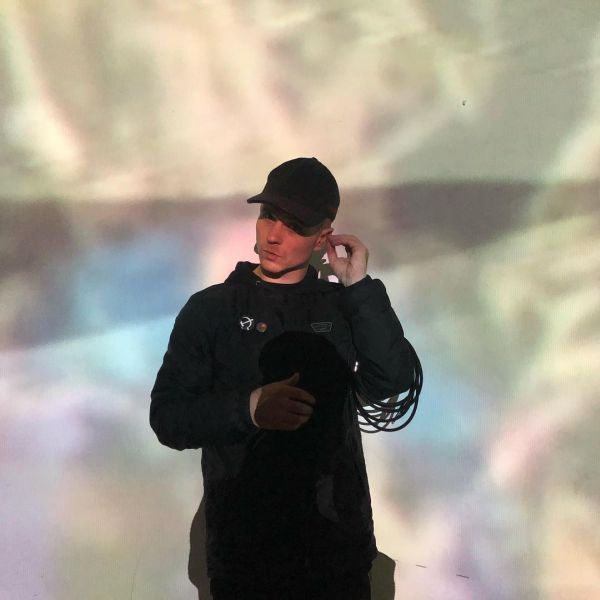 12 June 2019
Brett Sullivan – Photo Credit: Rebecca Satellite
NYC-based singer-songwriter/musician Brett Sullivan is the founder and core of anti-folk/punk band American Anymen. He started the long-running group back in 1999 and has kept going ever since, cranking out potent and relevant tunes and video art projects.
American Anymen's latest record, the self-released 3 EP, will arrive on June 20th via Bandcamp, Spotify, and SoundCloud.
This 3-song platter, which was produced by James Levy (Lolawolf, Reputante, Charles Bradley), marks the 20th year of the band. Sullivan comments, "This EP is a celebration of this achievement." There are major contributions from David Herman Dune from the French band Herman Dune, as well as French synth-pop artist LISE.
The Big Takeover is excited to be hosting the premiere of the split-screen video for the intriguing "No Peaceful End" from 3. Viewers get double the view of Sullivan as he strums his guitar and sings out his ruminative lyrics.
The words appear on the screen twice, on each side of the screen, with contrasting emphasis on the lyrics, which lends a different meaning to each version. It's an interesting and ingenious idea for a video and highlights the power of the meaning of the written and spoken language.
Sullivan states that, "The song "No Peaceful End" is a personal song that focuses on how all things eventually come to an end. Whether it's a marriage, or your current job, or in the end, your life, all things cycle through and end. The song asks, What's more important – that it has to end, or how it has ended?"
American Anymen is playing an EP release show on Saturday, June 22nd at Little Skips (941 Willoughby Ave, Brooklyn, New York 11221) and has started recording a new EP with the full band for release this summer.
Spotify
Bandcamp
Vimeo
Facebook