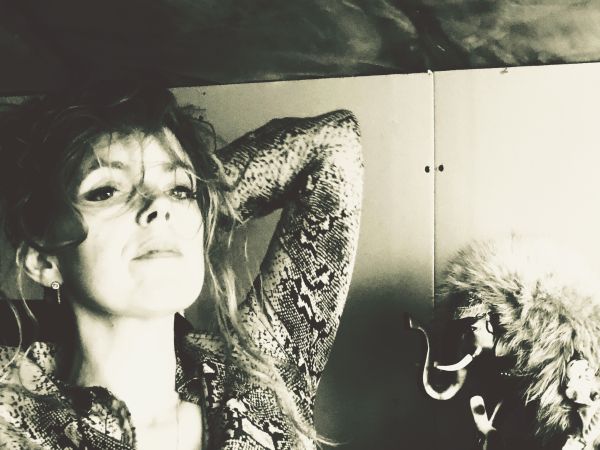 11 September 2018
Jeen – Photo Courtesy of Jeen
Canadian indie alt-pop songstress Jeen is readying the release of her much anticipated new LP Gift Shop. The album, which features anthemic reverb-fueled indie pop, is produced by Jeen and mixed by renowned Toronto musician/producer Ian Blurton. Gift Shop will be released this fall via Red Brick Songs.
An established and successful songwriter with a penchant for crafting hooky, sync-worthy songs, Jeen became the vocalist and co-writer for Cookie Duster, the side project from Brendan Canning (Broken Social Scene). In 2014, Jeen released her debut solo LP Tourist which immediately got picked up by NPR's beloved and influential show "All Songs Considered" who featured lead single "Everywhere I Go" and highlighted Jeen in it's "9 Creative Musicians You Should Know" radio episode in 2015.
The attention landed her a feature showcase slot at TIFF's 2015 Canadian Music Café extensively broadening her reach in a sync market she had already well established herself in. Jeen's 2016 second LP Modern Life continued to build on her debut success, and both albums resulted in significant song placements in various commercials (Google, Panasonic, Estée Lauder, Kraft, BlackBerry, KIA, Rogers, MasterCard, Molson), as well as notable movies and televisions shows (Cook Off, Republic of Doyle, Instant Star, Ruby Gloom, Degrassi, Killjoys, Hockey Wives, Workin' Moms, MTV Catfish, MTV Are You the One).
If her songwriting resume isn't impressive enough, Jeen has also written for many recording artists including Great Big Sea, Serena Ryder, Res, Hawksley Workman, Brendan Canning, FUWA FUWA (j-pop), and Martin "Doc" McKinney. With Gift Shop, Jeen has honed her unique, vintage sound creating her finest work to date.
The Big Takeover is pleased to host the premiere of a track from Gift Shop, the sonically rockin' "Pull Out Your Knives". Pounding, almost tribal, drum rhythms and high-pitched, wiry guitar angles kick it all before bursting out of the gate with a galloping pace and Jeen's hazed, warmly effusive vocals. It's a race to escape the current crazy socio-political climate in the U.S., as Jeen explains, "[It's] a retaliation song I suppose. After Trump was elected the world seemed like a much weirder place. With the addition of a social media take over in the past few years it was easy to get lost in it all. Things aren't changing for the better yet, they're getting weirder. This song came of that."
Website
Facebook
Twitter
Instagram