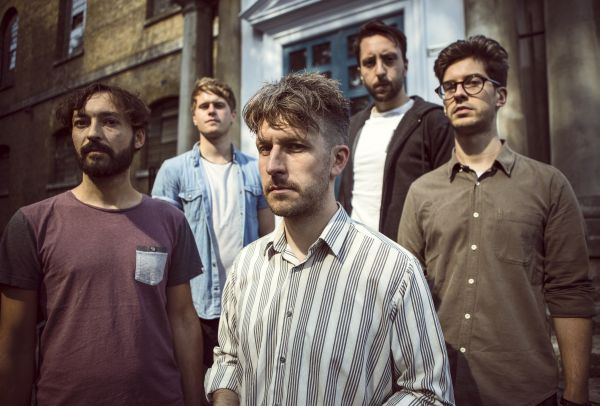 9 January 2020
Officer – Photo courtesy of Officer
Dark indie rock/soundscape ensemble Officer, founded and led by singer-songwriter Dc Logan, will be releasing their latest, highly anticipated album, Night Tennis, on February 28th.
The band is comprised of Logan and a collaborative collective of his musician friends. Logan grew up in Glasgow and Northern Ireland and music played a significant role in his raw and tumultuous childhood and teendom. When he was 18 years old, Logan moved to London and formed the punk rock band ColourCode.
After releasing two EPs and an album, he left that band and, after a short hiatus, he started writing and gigging as a solo artist under the moniker Officer. His debut album Myriads was released in 2015 after a dedicated group of his fans secretly crowdfunded the full production costs of the LP and did a surprise money-drop on him at a London pub one evening in late 2014.
Today, Logan's music continues to communicate at multiple levels, capturing the contemporary dissonances of not only his history, but his current life in London and our existing societal, and even global, questions.
The Big Takeover is excited to host the premiere of the strking "Pylon Moon," the third single taken from the upcoming Night Tennis LP.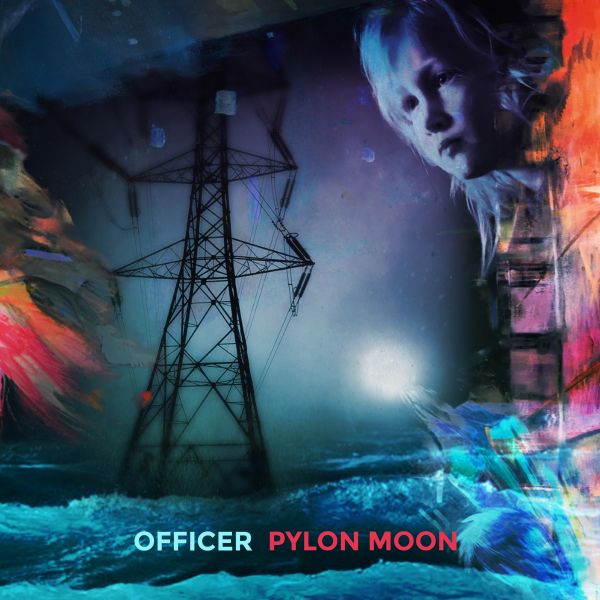 The lyrics-packed "Pylon Moon" unifies into a singularly coherent piece of work the layered symbolism of an intimate poet with an atmospheric and driving soundscape, all delivered with an infectiously sing-a-long flow. It's viscerally of the spectacular now, yet also generates a sense of deep time and space, particularly towards the future.
Logan explains that it started with the view he saw out of his late night winter Bakerloo line train ride home from work of the full super moon looking as though it were resting atop a nearby pylon; almost like the pylon had been built to hold it.
So came the name which captures at once that this is an embattled love song, one he wrote to and for his whole family during a prolonged recent period of time where he felt he was losing grasp of the light himself and the only light and joy he could access was being held, hopefully yet fragilely by his family members, distant from him as they felt.
Logan reveals, "The song opens with the kernel lyric from which the whole album then grew after texting it to myself in order to not forget it in that moment 'You make all the colors of my heart crane their necks back to the skies for your light'. It's one of the lyrics I feel most desire to sing each time I gig at the moment – I can still taste both the ripping of grief and struggling for hope turning in that line. Rather than growing old or stale, it's still waking something in my soul each time we play it."
Website
Facebook
Twitter
Instagram
YouTube
Spotify
Bandcamp