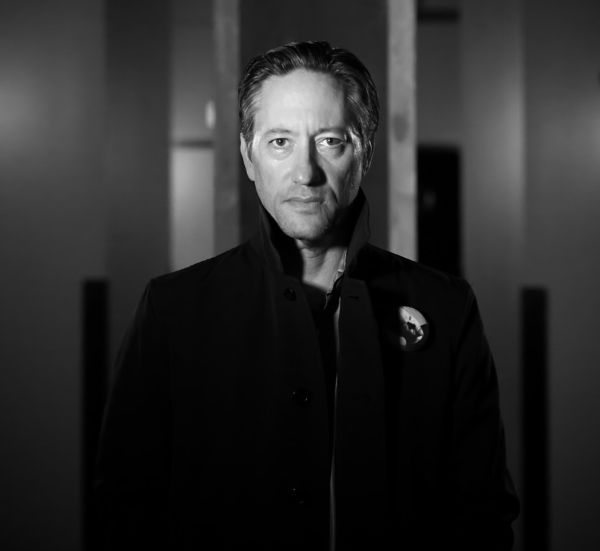 11 September 2018
Viva Death – Photo Credit: Dyanne Cano
California has always been a hotbed of musical activity, so it should come as no surprise that today The Big Takeover presents you yet another worthy artist from The Golden State.
You may not have heard of Viva Death before, but this alternative rock outfit actually has a deep history and notable discography. Since originally being founded by Scott Shiflett and Trever Keith of Face to Face, this project came to involve an evolving cast of collaborators including Chris Shiflett (Foo Fighters), omnipresent drummer Josh Freese (The Vandals, Devo, A Perfect Circle, Nine Inch Nails, Weezer), and producer extraordinaire Chad Blinman (Face To Face, Jarboe, Faith and The Muse, Saves The Day, The Get Up Kids).
Fast forward to 2018 – Viva Death once again presents a striking vision of 21st century rock music, announcing their first new album in eight years through Functional Equivalent Records. The Illuminate LP features 14 tracks, previewed in the lead single "Ready to Go", which we are premiering today.
"Ready to Go" represents an impeccable combination of pop-punk and alternative '90s rock, calling to mind such artists as Orgy, Stone Temple Pilots, Green Day, and The Offspring. Relative to all of these, however, Viva Death's vocals and synchronicity are at a whole new level – tight and perfectly polished. We'll have another hit of this, thank you.
As the long-term bassist of Southern California pop-punk titans Face to Face and frequent touring guitarist for Me First and the Gimme Gimmes, since 2001, Scott Shiflett has been channeling his more adventurous inclinations into Viva Death.

The lluminate LP follows the album Curse The Darkness (2010), a labor-of-love project between Blinman and Scott Shiflett, who played virtually all of the instruments on that album. Viva Death has previously issues two albums – Viva Death (2002) and One Percent Panic (2006).
"We've covered a lot of ground with Viva Death – surprising for a project that started almost by accident. On this record I wanted to go more personal than before, both in the songwriting and in the overall sonic approach…not shying away from my biggest influences (David Bowie, the Beatles, Bauhaus, Pink Floyd, the Clash), hopefully making something that evokes aspects of those classic records but also sounds new and unexpected. We wanted to draw the listener in closer, but push the extremes farther in every direction," says Scott Shiflett.

On Illuminate, Viva Death continue their mission of unbridled creativity and unapologetic artistry, offering listeners a sonic journey through a vast and richly detailed world, at times explosive and brashly confrontational, then unexpectedly fragile and ethereal. Stretching Viva Death into a wider range of style and sound than ever before, this album reasserts Shiflett's distinctive vision as a songwriter and performer. Illuminate is a sprawling sonic adventure, drawing comparisons to the great classic rock gatefold epics.
These 14 songs seamlessly combine familiar tones with unfamiliar twists, weaving a path through classic hard rock, alternative, post-punk and avant-garde, never devolving into empty nostalgia. Together, Shiflett's songs create a compelling personal narrative of introspection and alienation, with moments of savage criticism and dark satire.

"Every album started with a kind of experimental question that defined the recording process. Scott and I made the third record mostly by ourselves. On this new record, the experiment was 'Can we expand the stylistic palette even further, and make something that feels like a classic rock double album––but without using any actual drum sets or guitar amps?' Every record began with a different set of parameters, but every record sounds unmistakably like Viva Death," says Chad Blinman, a 30-year veteran electronic musician and engineer, who has brought his meticulous skill and sonic inventiveness to every Viva Death release.

As of October 26th, Illuminate will be available from major digital download and streaming providers worldwide, but already can be pre-ordered from various sites, including Viva Death's own Bandcamp.
TRACK LIST
1. Ready to Go
2. Trip
3. Sound the Alarm
4. Windows
5. Don't Box Me In
6. Two Hands
7. Seasons
8. Petitioning the Black Wall
9. New Terrors
10. Unclear
11. Storm
12. Slipping Away
13. Man in the Street
14. Damnatio Memoriae
CREDITS
Scott Shiflett – instruments, voices
Chad Blinman – drums, noises
All songs written by Scott Shiflett and published by Scott Shiflett Music (BMI)
Recorded and mixed at The Eye Socket by Chad Blinman
Produced by Viva Death
Mastered by Joe Gastwirt
Cover art by Stewy (stewy.eu)
Graphic design by Chad Blinman
© 2018 Functional Equivalent Recordings. FER006
It's also worth reaching to the band's roots through their earlier video for "Bullets Under Mind Control":
VIVA DEATH
Website
Facebook
YouTube
Soundcloud
Twitter for Chad Blinman
Instagram for Scott Shiflett
Spotify
iTunes