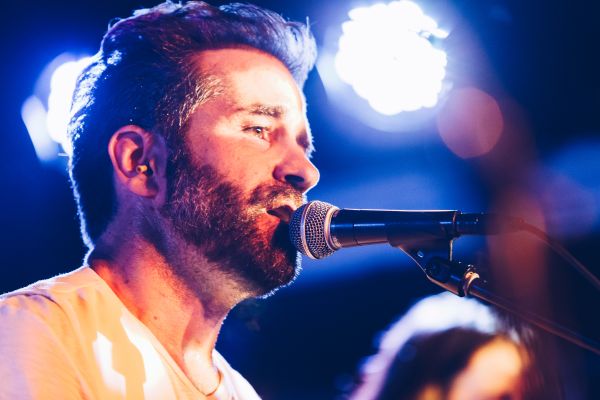 5 June 2019
Chapell – live – Photo Credit: Leonardo Mascaro
The Big Takeover is pleased to host the premiere of the latest single from Brooklyn-based progressive rock seer Chapell. "Ride" is a beautifully constructed slice of melodic art-pop that opens into a full-blown, arena-ready chorus. The vibrant track arrives ahead of Chapell's new album, Penultimate, which releases on June 15th – and it's a sure bet that you'll be humming this hook until then.
The NYC-based outfit is the creative brainchild of Alan Chapell, who artfully spins his history as a privacy tech advisor into deeply moral tales that warn off social media intrusion while promoting a life free of modern constraints. "Ride" is a play on the latter, focusing its sights on the creative ecstasy that accompanies cutting all ties to the contemporary world.
Penultimate radiates the dark and the light aspects that Chapell experienced while wading neck-deep through the rise of the Internet age. The LP is a gorgeous collection of songs that are highly unique in their personal perspective, yet conjure up the enduring work of acts and artists like Flaming Lips, Phil Collins, and R.E.M..
On "Ride", burnished guitar strum, strong cymbals shimmer, a hint of strings, and a punchy drum pace evoke classic '70s folk-pop song sonics, while Chapell's clear and earnest vocals are layered into the fully blossoming chorus sections