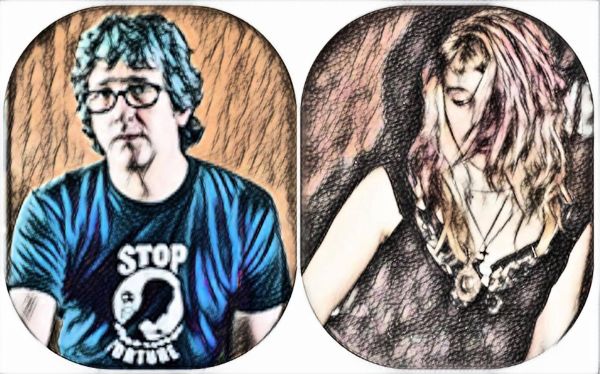 24 September 2019
Medicine – Photo Credit:
Within the past half-decade, the music world has had the pleasure of seeing numerous bands reviving, specifically from the shoegaze genre. Famous for getting its start (or at least its label) from the British music scene in the early '90s and notably, cocky journalists of the time, there were also a number of 'shoegaze' bands who were really pushing the envelope sound wise, and eventually thriving in the music scene here in the United States, who shared a common fuzz-based, noise-infused feedback generating style of music with many of their British peers. Fortunately for music-lovers everywhere, some of them have reformed and now are not only touring, but are producing new music for our earbuds.
On the British side, we have undoubtedly seen more bands reform than on the American side, including Ride, Swervedriver, My Bloody Valentine, Slowdive, and even Adorable are back a short number of shows before they once again put things on hiatus. Apparently The Boo Radley's did this a few years ago as well. On the American side during the initial wave of shoegaze, there always were fewer bands producing this niche music than we saw in the UK, so obviously it makes sense that even fewer of them would have reformed. We have The Veldt on the east coast with their souls filled flavor and also, on the west coast, we have Medicine.
Now, Medicine is back with yet another album release on October 4. Entitled Scarred for Life, this 11-track offering will be available on limited edition vinyl, as well as digitally, via NYC-based label Drawing Room Records.
The LP is jam-packed with Medicine's distinctive take on other artist's songs. The Big Takeover has the pleasure today of premiering the swirling and distorted lead track from this album, "Sentimental Lady". It's a cover of Bob Welch's original composition that was made famous by Fleetwood Mac.
The track features a tandem a female and male vocals throughout, with a balanced ying and yang element that's off the charts – we have the romanticism of 1960s/'70s Paris, complete with impeccable vocals mixed in with the entrancingly melodic delivery, and laden with feedback, distortion, and all that good stuff. We have plenty of reason to embrace this album and these artists once again with very welcoming arms. May they never leave us.
Only Brad Laner would have the vision to give birth to such a cool idea as we see in this album, personified in this one perfect track. A view to the future through the prism of the past, and not just any past, but the golden era of shimmery and innocent music.
The brainchild of guitarist Brad Laner, this LA-based collective have done many things in their time, but what we have not seen until now is a cover album. Now they are releasing a collection of tracks in this format, all gazey and all powerful. Songs written by such talented artists as Neil Young, Judee Sill, Miles Davis, The Monkees, and even Bob Welch.
Medicine formed in 1991, when guitarist Brad Laner was joined by drummer Jim Goodall, guitarist Jim Putnam, bassist Eddie Ruscha, and singer Annette Zilinskas. The latter would eventually replaced by Beth Thompson. Medicine's current line-up sees Laner, Goodall, and Zilinskas reunited, along with guitarist Matt Devine, who played with Medicine on their last US tour in 1995 and also joined the band for their 2014 appearance at Austin Psych Fest.
Medicine were signed to Creation Records on the basis of the original demo, becoming the first American band to do so. In America, they signed to Rick Rubin's American Recordings label in 1992. Although Pitchfork hailed Medicine as the closest thing to being an American answer to My Bloody Valentine, Medicine's signature guitar tone managed to distinguish their own music from some of the more ambiguous endeavors of the shoegaze movement.
Medicine's first album Shot Forth Self Living was released in 1992, followed by The Buried Life the next year, gaining them mainstream attention. The band broke up soon after releasing their third album Her Highness in 1995. Medicine reformed briefly in 2003 as a duo with Laner and Shannon Lee (daughter of Bruce Lee), releasing the album The Mechanical Forces of Love.
It would be another decade until Laner would reunite with Thompson and Goodall and release a new studio album To the Happy Few through Captured Tracks, followed by their sixth album Home Everywhere. In 2012, Captured Tracks reissued Medicine's first two albums with bonus material and rarities. 2017 brought the release of 2.0 Extraneous, a collection of B-sides and unreleased material from Medicine's 2003 incarnation.
"Come listen and hell even purchase this album of covers. Above all else, this album was really just some folk's attempt to keep sane in the wake of a certain nameless fascist assuming power back in the dark days of 2016. Mind you, we love it, but the song choices have no cohesive theme and although it's a bit noisy, we're not trying to be all anything, or whatever," says Brad Laner.

Over the years, Brad Laner has shown himself to be perhaps the most prolific artists on the underground scene, involving himself on various projects, including his experimental solo project Electric Company and the psychedelic supergroup Lusk (with members of Tool and Failure), receiving a Grammy Award nomination for their sole album. He performed on more than 300 albums, contributing vocals and co-writing on M83's 2011 album Hurry Up, We're Dreaming and playing drums for industrial rock outfit Savage Republic. Laner's work has been sampled by artists such as Brian Eno and Caribou.
Annette Zilinskas is best known for the musically disparate bands she's fronted. After co-writing the songs 'Aruca' and 'Miss Drugstore', she left Medicine as her music troupe The Ringling Sisters had signed with A&M Records. Zilinskas was the original bassist for The Bangles and vocalist with influential roots-punk outfit Blood on the Saddle, whose juiced-up anthems inspired the cowpunk genre, paving the way for the No Depression movement and the related alt-country/Americana revivals. She later led the dream-pop group Weatherbell and punky all-girl garage-rock trio 3 Hole Punch. At the end of 2016, Zilinskas reunited with The Bangles for live performances.
"This LP is like a homecoming for me and Brad playing together again," says Zilinskas.
As of October 4, Scarred for Life will be released across online stores and streaming platforms such as Spotify. Mastered by Adam Gonsalves, each LP is pressed on 180-gram vinyl. It comes with a full color gloss jacket and 22×22" foldout poster. The vinyl itself will be available exclusively from Drawing Room Records HERE.
CREDITS
Jim Goodall – drums 

Brad Laner – guitars, bass, vocals, keyboards, percussion

Annette Zilinskas – vocals and harmonica

Matt Devine – guitar and vocals
Solo Goodspeed – keyboards and chapman stick on 'Absolutely Free'
Produced and recorded by Brad Laner at Eichler Sound

Mixed by Thom Monahan at Golden Void
Mastered by Adam Gonsalves for Telegraph Mastering
Artwork / layout by Jeff Kuykendall
TRACK LIST
01. Scarred For Life
02. Sentimental Lady
03. Dead Time Bummer Blues
04. Expecting To Fly
05. Absolutely Free
06. Listen To The Band
07. Sally Go Round The Roses
08. The Sweetest Girl
09. The Green Country
10. Pickup Song
11. Black Satin
Medicine is perhaps best known for their cameo appearance in the 1994 film The Crow and subsequent inclusion of 'Time Baby 3' on its soundtrack, featuring guest vocals from Cocteau Twins' Elizabeth Fraser.

 Check that out now:
Keep up with Medicine & Brad Laner
Facebook
Bandcamp
Twitter
Instagram
Tumblr
Wikipedia
Drawing Room Records
Spotify