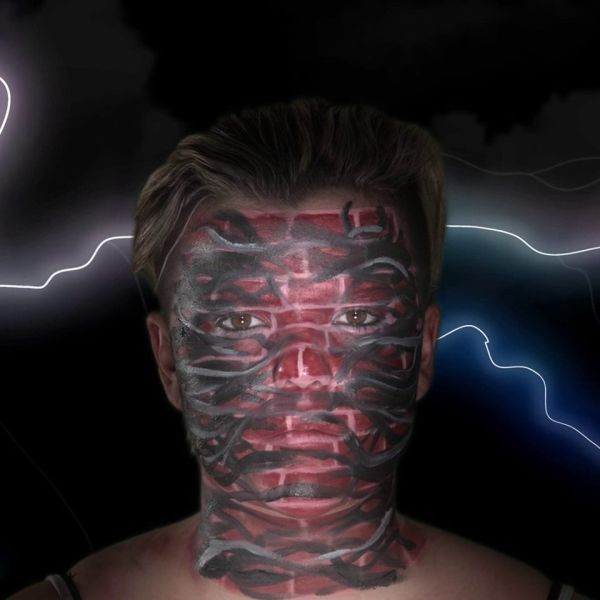 23 October 2019
Scizzorman – Photo courtesy of Scizzorman
Perth, Australia-based experimental indie/ funk rock/fusion band Scizzorman is the brainchild of drummer Terry J Vinci. The latest iteration of the act includes Vinci's long-time friend and music artist Cody Robson (bass, guitar), Perth musician Dorothy Helfgott (keyboards), and Terry's son, Adrian Vinci, who is a producer and multi-instrumentalist.
Plying deep grooves, catchy melodies, and dance-driven rhythms, Scizzorman has released three albums since the bands inception in 2005. Each album is an artistic evolution from the previous one and each has received consistent radio airplay around the world, especially the track "Beautiful Child" from Buried Pleasures
Scizzorman's latest endeavor is the new album Schizophonic, which is made up of two sides, Side A (named Introvert) and Side B (labeled Outrovert). Engaging a more forward-looking process to songwriting, Terry delves into trenchant cultural topics like climate change, pollution, and social turmoil
Both parts of Schizophonic are rife with hard-hitting narratives about humankind and how we're taking a journey into oblivion. Spare, yet potent, the songs on the LP mainly run with drums, bass, and songwriting improvisation. The Big Takeover is pleased to host the premiere of the peppy "Skin", which flows with freeform style.
A supple bass line provides a deeper foundation from the kicky drum beats to bounce on top of, which drumstick ticks and cymbals crash add even more percussive elements. Terry's vocals are direct and his lyrics are playful, but relevant as he declares, "Love the skin your in." It's a rare positive statement in the negativity that's swirling around the world these days – and a message to live by.
Website
Facebook
Twitter
Instagram
YouTube