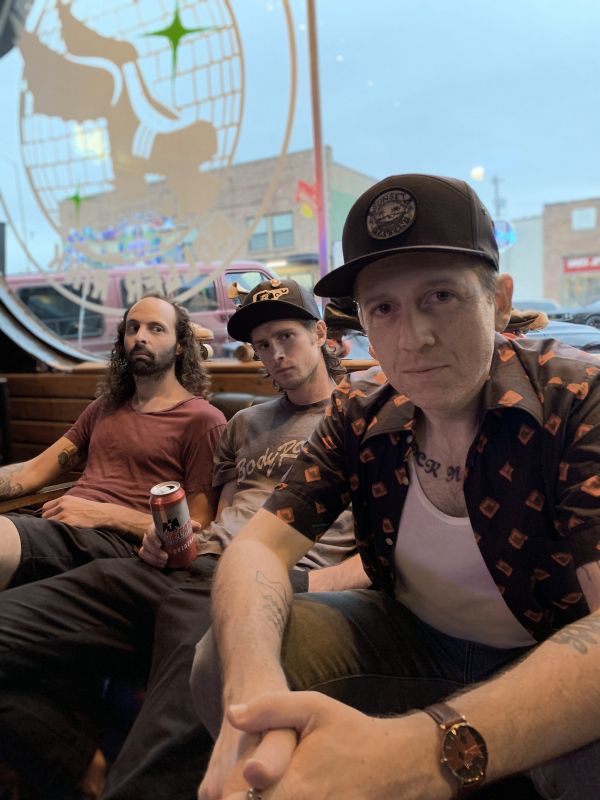 12 November 2019
Bodies On The Beach – Photo Credit: Kelsey Kundera
Seattle-based indie alt-rock band Bodies On The Beach began as a solo music project for Navid Eliot, who is nationally known for his work in the folk outfit Planes on Paper. Eliot (guitar, vocals) is currently joined by two Seattle mainstays, Evan Gackstatter (bass) and Andrew Ginn (percussion), for Bodies On The Beach.
Creating music as a trio, Bodies On The Beach has shifted their sound from Eliot's lo-fi home recordings to a full band that plays art-rock 'n' roll with a dreamy touch. Eliot's finger-picking guitar style remains as the spare foundation of songs, but is now surrounded by tape delay and reverb.
Bodies On The Beach are releasing their debut Ghost EP on December 4th on CD and digital platforms. The record follows up the band's first single and B-side, Coaster, which arrived this past March.
Ghost was tracked live, recorded and mixed by Simon Nicol at MRX in Seattle and mastered by Matt Stegner.
The Big Takeover is pleased to host the premiere of "Snake", a vibrant and restless track off of Ghost. "Snake" opens with shoegaze bursts of burnished guitar reverb before settling down into a dreamy psych-rock/Americana vibe.
Smoldering guitar lines burn throughout the track as a supple bass line winds in time with the Eliot's wistful vocal delivery. Bolstered by a measured drum beat and gently shaken percussion, he ruminates about how both love and drugs hold an addictive power.
Eliot digs deeply into the meaning of his lyrics, explaining, "I dated someone for a while who used to say that being together felt like being on drugs. Being a person who used to really like drugs, and still really likes love, I got thinking about that, and wrote "Snake" about drugs and love and the parallels between them."
"The high of both can be profound, and once you feel it, it's hard not to want it to last. You chase it, and want for it, and treasure that euphoria when you catch it. Your relationship with that feeling becomes precious to you. Unfortunately, the more precious that relationship becomes, the more it holds the power to hurt you."
"After a few drafts, "Snake" ended up being about the hard part: it's pretty tempting to think you can tame and control and keep forever, those precious, perfect, once-in-a-lifetime feelings, but that's just not the nature of addiction, to drugs or to love."
Spotify link for "Snake"
Bodies On The Beach will celebrate the Ghost EP release with a cross-genre collaboration bill at The Crocodile in Seattle on December 5th, with rapper Nacho Picasso, EDM producer Jake Crocker, and solo folk singer Sylvi. Following that, the EP's release party will be held in Portland, OR at Mississippi Studios, with local heroes Rare Monk, and J. Graves. Tickets and info HERE":https://www.facebook.com/bodiesonthebeach/app/123966167614127/
Website
Facebook
Twitter
Instagram
Spotify