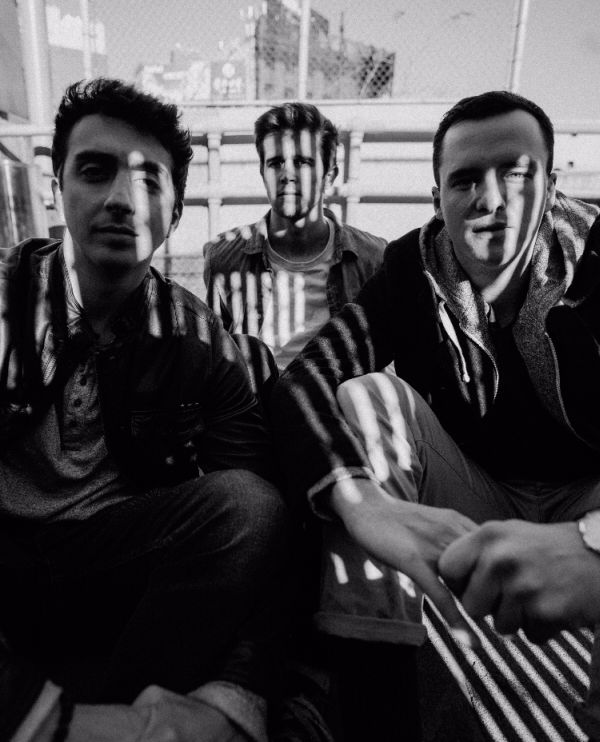 22 May 2019
Meyru – Photo Credit: Ari Weiss
NYC-based trio Meyru (made up of two cousins and a life-long friend) treats listeners with their fresh take on nostalgic indie rock/pop and are doing it again with their new single. "Something I Like", which is the second release from their forthcoming album Good To See You arriving this summer.
The band spent a month in the mountains of North Carolina where they recorded their debut LP in the basement of an abandoned church with the help of Brooklyn-located producer Tyler Brown and mastering engineer Dan Millice (A$AP Rocky, Al Green, 50 Cent).
Meyru's indie pop melodies, bolstered by intricate rock guitar leads and driving bass has led them to a series of sold-out shows at NYC venues including the Mercury Lounge, The Bowery Electric, Pianos, and The Bitter End.
Following previous hit "Running Day Dreams," Meyru takes their sound to the next level on the fiery "Something I Like". They've perfected the balance between subdued and energetic indie rock that's uninhibited and in-your-face, but still laid-back.
The band brings a fervent energy to this smoldering, bass-driven track, which The Big Takeover is pleased to premiere here. Powered by a relentless bass line and emphatic drum strikes, "Something I Like" also adds fast-strummed guitar jags, raspy, rousing vocals, and light vocal harmonies on the chorus sections. Meyru definitely have something we like!
The band members comment, ""Something I Like" is a song we wrote after a long weekend of partying in Montreal with our friends that lived there at the time. On the surface the song is about driving through the night to make it back to NYC in time for our day jobs at 9am. But the song really describes trying to shake the comedown of a weekend high, as well as the feelings you have for a person after just a few nights, all while trying to stay awake at the wheel and make it back to the real world."
Facebook
Twitter
Instagram
Spotify