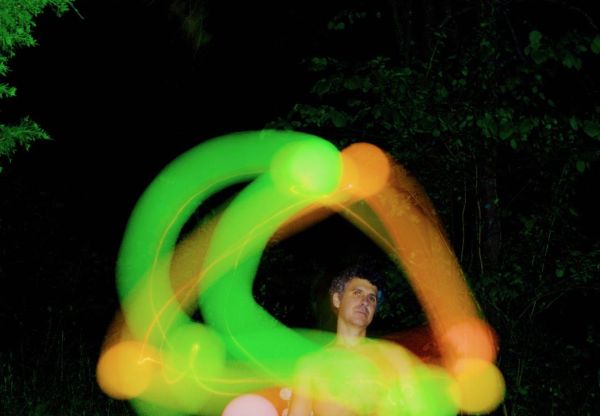 1 July 2020
Josiah Wolf – Crest EP
Josiah Wolf is a founding member and multi-instrumentalist in the genre-breaking band Why?. Wolf's layered percussion has defined the group's sonic palate since 2004, wrapping each track in a rich tonal warmth.
Crest EP, Wolf's first new solo work since 2010's critically lauded Jet Lag, will be released on July 3rd. The EP is a slow-build from a gentle acoustic guitar that blooms into electronic programming and multi-layered percussion, the sonic equivalent to origami folded in reverse.
Since relocating to Cincinnati, OH, Wolf has created and curated several visual and musical projects that explore his fascination with our solar system – creating a to-scale "Spacewalk" in Cincinnati's Northside neighborhood and curating nights of improvised music and telescope gazing.
Big Takeover is pleased to host the premiere of "The Inside Of This Side," the first single from Crest. Wolf turns his gaze inward on this track, re-calibrating our connection to the universe to a personal connection; a deep understanding of a relationship as two sympathetic objects hurtling through space – and an appreciation of the beautiful shape that arc takes.
Glowing notes, airy atmospheres, quirky rhythmic noise, and Wolf's hushed vocals emanate gently from "The Inside Of This Side," as it unhurriedly intensifies with sparkling synths, acoustic guitar gleam, shaken percussion, and diffusive backing vocals. The dynamics swell by the end of the song as it swells with reverberating phased electronics and angelically sighing vocals.