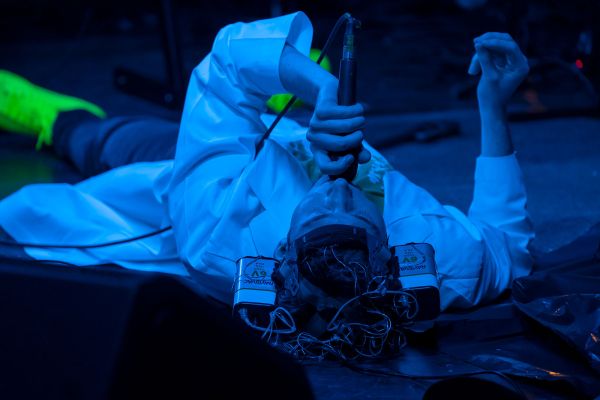 28 May 2019
Eli Raybon – live at SXSW 2019- Photo Credit: Kevin Blackburn
Retro-futurism is all the rage these days. From Stranger Things to the Bladerunner reboot, synth-drenched '80s-inspired media seems to be the hottest ticket in town. On the music front, this throwback boom is being led by synthwave pioneers like Eli Raybon who seems less inclined to appropriate this aesthetic as he is to channel it through the very essence of his being.
Raybon's newest album, Supertoys, is a powder keg of nostalgia, bridging Soft Cell-ish '80s pop with taut Com Truise-esque electronica.
The Big Takeover is stoked to host the premiere of the musical wunderkind's newest single, "The Moon Is Made Of Cheese," which finds the 21-yr-old waxing poetic about asserting his unique grasp on reality. "Your numbers don't add add up / put the proof in front of me / I don't care what science says / I know the moon is made of cheese."
Raybon's throaty bark is both melodic and accessible, going down with a pleasurable gulp while effortlessly holding your attention, and the album's production, provided by Prozak Morris (self-professed vapor chill, neo-cyber funk, retro lo-fi synth guru) is a pleasurable mix of wily sound effects and dialed-in electro-pop.
Look out for Supertoys to drop July 12th.