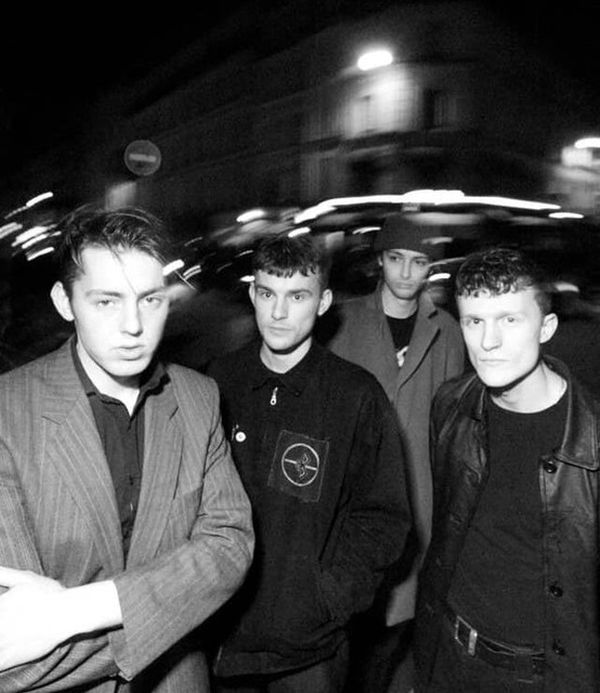 4 August 2020
LUMER – Photo Credit: Raw Journey<small.
Indie rock/post-punk outfit LUMER, who hail from Hull, Yorkshire, are readying a new EP titled The Disappearing Act, to be released in late October via BLEAKHAUS Records / Beast Records
Over the past few years, band members Alex Evans (vocals), Ben Jackson (guitar), Thom Foster (bass) and Jacob Wardle (drums) have put their stamp on both the music and fashion worlds. They all met at a young age going through school together before forming the band.
In a stroke of good fortune, they caught the eye/ear of renowned fashion designer/photographer Hedi Slimane (Celine, Yves Saint Laurent, Dior Homme). Slimane has dressed high-profile musicians like Courtney Love, Mark Ronson, and Beck and has launched a music-focused program that showcases up 'n' coming artists. Slimane turned his lens on various UK-based underground bands including LUMER.
LUMER has played numerous shows across the UK, beginning with a live session at the legendary Maida Vale Studios, thanks to the BBC's Introducing's Alan Raw and Katy Noone, to appearing at Goldsounds Festival (Leeds) and two sold out shows at Left of the Dial Festival (Rotterdam). The act has also supported London-based punk/rock band Crows and has played a headline tour of France at the start of the year.
A string of singles is being released in support of the upcoming The Disappearing Act EP.
Big Takeover is pleased to host the premiere of the latest track, "The Sheets," a noir and angular post-punk number that moves with a restlessly staccato flow. The foreboding verses lurch forward in a sharp cycle of low guitar churn, burning-embers noises, lively percussion and drumming, and Evans' stark vocals, where the lyrics are expressed more as spoken word than song.
The chorus sections burst out with an explosive flow of gritty guitars, glowing like molten iron ore smelting in an industrial factory, as Evans' cool-tone vocals heat up with melodic passion.
Evans relates the inspiration behind the song's lyrics, revealing, ""The Sheets" is a song that I had the lyrics for many months before putting music to it, and when it came together it just fitted perfectly – I will let you be the judge of that. The lyrics demonstrate that dedication in a relationship can often be detrimental. It's about a time when 'the one' got away, and how that love continues to follow you."