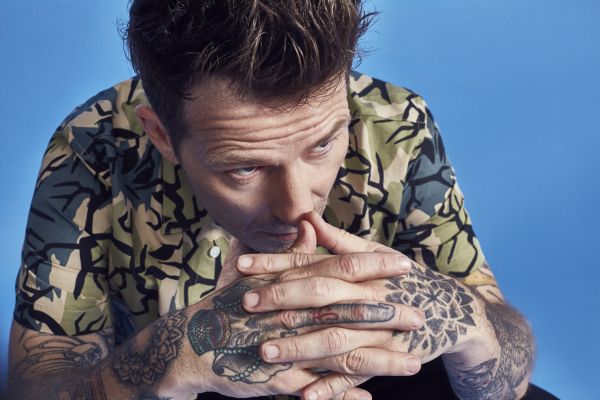 22 January 2019
Tom Anker of OHAF – Photo Credit: Øystein Grutle Haara
OHAF (otherwise known as One Hundred And First) hails from the wet streets of Bergen, Norway and in April 2017 they released their debut EP, The First Taste Is The Sweetest. As well as getting several spins on national radio, the EP received praise from both Norwegian and international press. Scream Magazine loved the EP and gave it an enthusiastic 5/6.
The rock band released the single "Turning Point" and its accompanying video simultaneously, with the video starring none other than Ina Svenningdal aka Chris from the sensational Norwegian TV series SKAM.
Since then, OHAF have further developed their signature dark and punchy sound and are now ready to release their next single, "Third Eye".
The Big Takeover is super-excited to host the premiere of "Third Eye", which is a potent break away from dismal reality. The anthemic and textured track rings out with a brightly glorious synth press that's slashed by gritty guitar burn. That contrast is balanced by an emphatic and determined drum beat, as vocal harmonies swoop around the passionate exclamations of singer and lyricist Tom Anker. "Third Eye" is a song about pain and redemption and continuing on, and even changing, in life after encountering and overcoming challenges.
Anker explains the meaning behind the song, stating, ""Third Eye" is about getting over the harder stuff, like when the altitude in a fall exceeds the softness of the landing. To bounce back and become the person you used to be, is close to impossible. Life scars you for life, and that type of agony remains as a reminder of the bad shit. The bad shit that becomes your third eye."
Facebook
YouTube
Spotify
iTunes
comments powered by