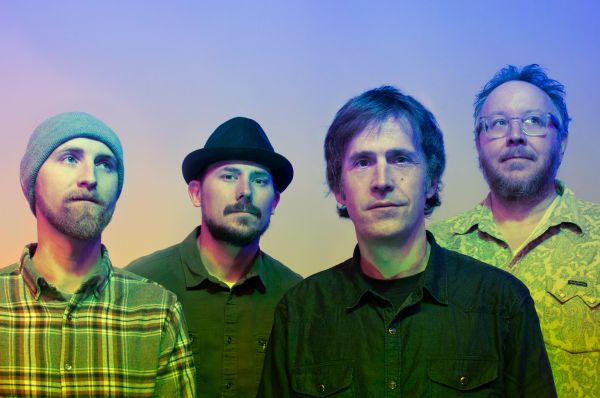 29 January 2020
AM Clouds – Photo Credit: Amanda Marquez
Oregon-located indie rock/Americana band AM Clouds are gearing up to released their debut album, Rainmaker, on February 14th.
Hailing from Bend, a place of environmental beauty, but also weather extremes, Bruce Troy Moon (lead vocals, lead guitar), Graham Boostrom (rhythm guitar, vocals), Pete Ficht (bass, keys, vocals), and Dan Paggi (drums, vocals) have crafted a natural and engaging sound that travels through inner and outer terrain.
The four-piece blend classic and modern rock and add an alternative and psychedelic twist at times. They released their debut record, the War of Love EP, in 2017. A stand-alone single, "Headlong," dropped in 2018.
Now AM Clouds are back on the musical radar with upcoming album Rainmaker, which was tracked at the Firing Room in Bend, Oregon with engineer Dayne Wood and mixed by Portland producer Jeff Stuart Saltzman (The Black Keys, Death Cab for Cutie).
The Big Takeover is pleased to host the premiere of "Tune Me In," an Americana-steeped track which kicks off the album on a high note.
Moon draws out his words with a decisive directness amid wavering guitar reverberations and sharper guitar buzz, a low-key, but supple bass line, a steady drum beat, and emphatically hit cymbals.
As the song progresses, the pace quickens, with the chorus sections bursting out with energy before washing away as the sound of orchestral strings and the tide surges over the rest of the instrumentals.
SHOWS
February 1st White Eagle Saloon – Portland, OR