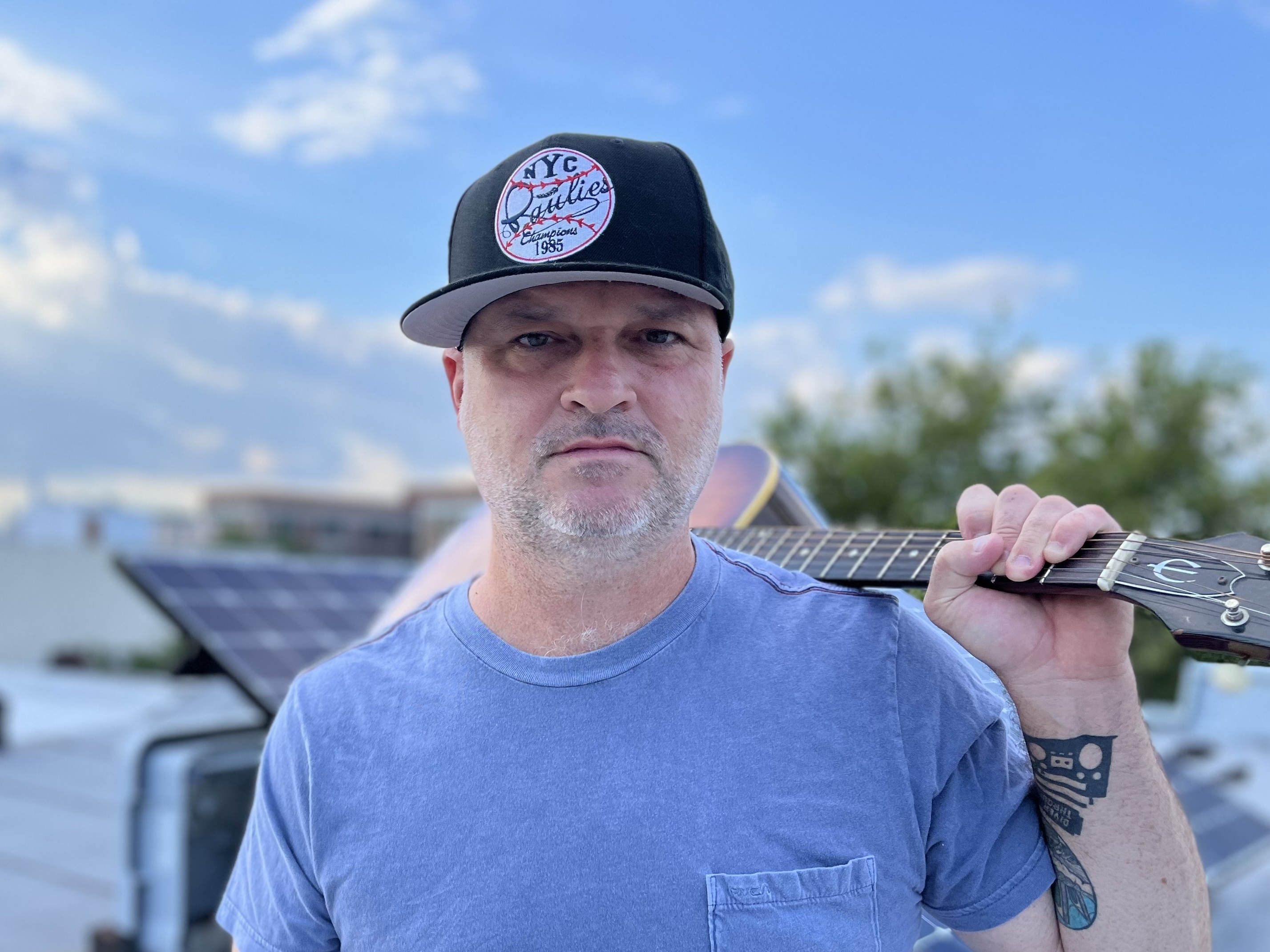 16 August 2022
Brooklyn's Diver Through are about to drop their new album, All Nighter (Subluna Records), on September 9th. But we've got a sneak peak of the new single "Vials" today. "Vials" is a bittersweet rocker about a grieving lover spreading their partner's ashes around, only to find that their spouse wasn't so fond of traveling.
"It's the last time I'll go running around with you
Our love, in miles, slowing fading as I drop this last vial"
When we caught with Diver Through frontman, Michael Baynes, he said the song is equal parts fact and fiction. "My father died in 2020 and when he was cremated they said they could put his ashes in little baggies so you could put them in different places. That sounded good to me and then they asked me how many baggies I wanted I just said "10" because who's ever thought about that? It just sounded like a good number of baggies of ashes." Baynes continues "I made that into a song where it's a lover going on a grieving road trip spreading the ashes of their dead lover using that same concept. There's a bit of bittersweet humor in it because it's gets you inside the nuances of a long relationship where maybe the fact that you wanted to travel the world – and they didn't – was at one point annoying, in this context it becomes a little more endearing."
All Nighter is Diver Through's third release on the indie label Subluna Records. Contrasting their last outing, The Way We Were, which begins with a Cure-like instrumental, the first sounds on All Nighter are guitar feedback signaling that this record may be a bit more of an all-night party. All Nighter showcases a more wide open band sound with bigger, more uptempo songs. All Nighter was recorded in a few different places; drums were engineered by Chuck Nash in Jacksonville, FL, and the rest was engineered by MB in NYC. All Nighter was mixed by Alex Dezen (Broken Baby) at Sally Studios in LA.