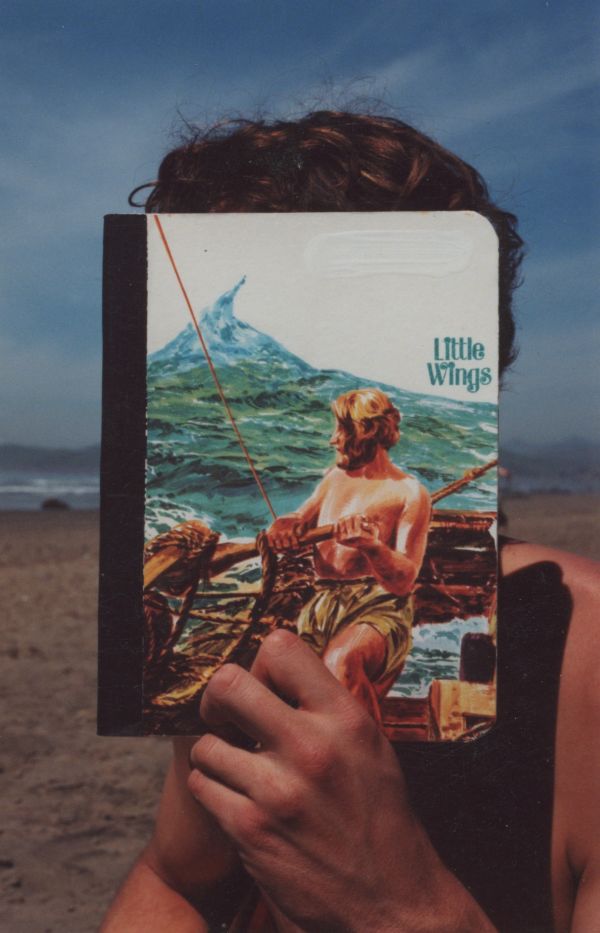 8 November 2019
Little Wings – Photo Credit: Brian Malloy
Since the '90s, Kyle Field has been crafting non-traditional fusions of warm alt-country and dreamy folk music under the guise of Little Wings. Inspired by surreal aspects of his life on the American west coast, his songwriting weaves amusing wordplay through tales of unknown legends, deep inner reflections, and fantastic descriptions of seaside cities and landscapes. Through the years, Field's music and art have proven his prestige as a singular patron of coastal Americana.
In 2002, Little Wings released an album called Wonderue, the first of several early collaborations with acclaimed independent label K Records (it was worked on by Olympia legends like Karl Blau and Phil Elvrum). The LP reinforced Field's knack for loosely structured, yet deeply resonant compositions.
Each recording on Wonderue had a way of welcoming listeners in to reflect and sing along as if in the company of his band. There was a magic Kyle conjured throughout the course of the album — a wide-eyed optimism and ease that he imparts to his listeners to this day.
Moone Records is reissuing Wonderue on November 29th in all its festive and meditative wide-eyed and big-hearted wonder. Remastered by Richard Houghten, and featuring reshoots of Wonderue's 2002 photo locations, this edition is sure to appeal to analog aficionados. A classic collection of Little Wings splendor, this album's magic and charm endures 17 years on.
The Big Takeover is pleased to host the premiere of the socially peppy and vocally pleading reissued track "When You Know Love." The lo-fi narrative number is a fun one; a mash-up of indie pop angst and R&B swag, with Field's bittersweet reminisces rubbing up against staccato rap interjections and a swaying flow. Meandering, cool flute tones and Lite Brite-glowing synth-notes add a baroque pop vibe to an already rich and interesting mix.
Looking back at "When You Know Love," Field reveals, "I was really into Aliayah at the time and had several tracks of it on a digital recorder. I was just moving to Portland, Oregon at the time and my heart was broken. It was getting cold I was into warm socks and running shoes and listening to her music."
Pre-order LINK