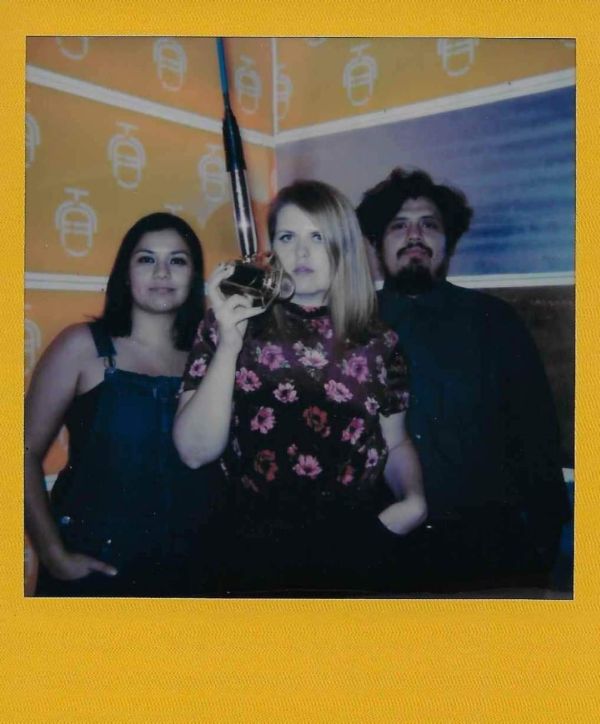 21 October 2020
Citrus Clouds – Photo Credit: Mildrette Armenta
Citrus Clouds are a three-piece shoegaze/dreampop band from Phoenix, Arizona. "Whoa" is the 3rd single from their upcoming album Collider, out in the first quarter of 2021.
"Whoa" sees the group exploring new textural landscapes and a heavier sound. Since 2015 Stacie Huttleston (bass, vocals) Erick Pineda (guitar, vocals), and Angelica Pedrego (drums) are released two EPs (In Time I Am, Ultra Sound) and one album (Imagination).
Big Takeover is pleased to host the premiere of the reflective to dynamic single "Whoa" today, an appetizing taster for the rest of the album. It follows up the sweeping "A Pastel Sky" and expansive "Honey" that were released earlier this year.
"Whoa" starts off dreamily contemplative on the verses, but then slowly builds up to vibrantly spiraling guitar summits on the chorus sections, all chugging along with a low-end bass line and crisp drumming.
Huttleston's vocals are hazy and languorously drawn out, and at the very end of the song she's joined by Pineda for a psych-inflected harmonic swirl.
Pineda sheds some light on the track, explaining, ""Whoa" is a song about those long nights that turn into hazy mornings. Sometimes you don't want the party to end…"
"This was one of the first songs we wrote for Collider. I wanted to do something bigger on the guitar. We had recently played with the Stargazer Lilies in Phoenix and what John was doing on the guitar was really mind blowing and inspirational."
"We hoped to release Collider in 2020, but won't be able to. We hope to release in early 2021. We're really happy with the album and feel it's our best and most balanced work to date."
Bandcamp
Facebook
Twitter
Instagram