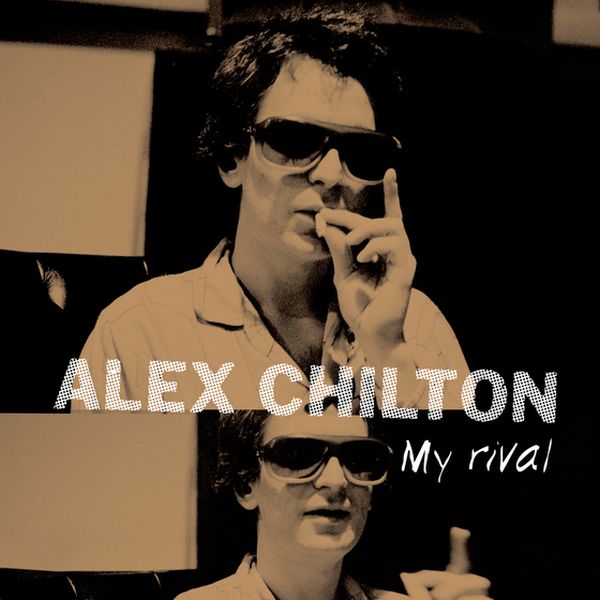 15 November 2019
Alex Chilton – My Rival album cover
Omnivore Recordings has announced its titles for Record Store Day/Black Friday, observed by brick and mortal music retail establishments (and their rabid fans) during Thanksgiving weekend, Friday, November 23rd.
Featured for this year's event are three titles, one of which is Alex Chilton's My Rival on vinyl, a collection of unheard 1975 demos engineered by Big Star co-founder Chris Bell.
Rewinding back in time to mid- to late-1975, what remained of Big Star is no longer, Third/Sister Lovers was sitting on a shelf, and Chilton was in Memphis at a very low point. Bell spent a large part of the year in London, but then flew home to visit family in late summer. While there, Bell was cutting more solo tracks at Ardent, one of which, "You and Your Sister" needed a harmony vocal, so he called in Chilton..
Fans have long thought that was the last recording of Bell and Chilton collaborating in the studio, but within what was probably a few days of that session, they were in the studio together again, with Bell engineering a set of demos for Chilton.
Chilton laid down early takes of "My Rival" and "All of the Time," as well as the then-unissued tracks "She Might Look My Way" and "Windows Hotel" (which finally saw release in 2015 on the live album Ocean Club '77).
The Big Takeover is thrilled to host the premiere of the radiant and engaging demo of "Windows Hotel" from My Rival.
It's a jangly, yet flowing number that features a bright and upbeat Chilton singing with infectious positivity amid brisk and folky acoustic guitar strum, a twangier guitar line, and restless, shining percussion. Chilton is also heard briefly speaking at the very start and end of the take.
Record Store Day Website
More info about My Rival at Omnivore Recordings