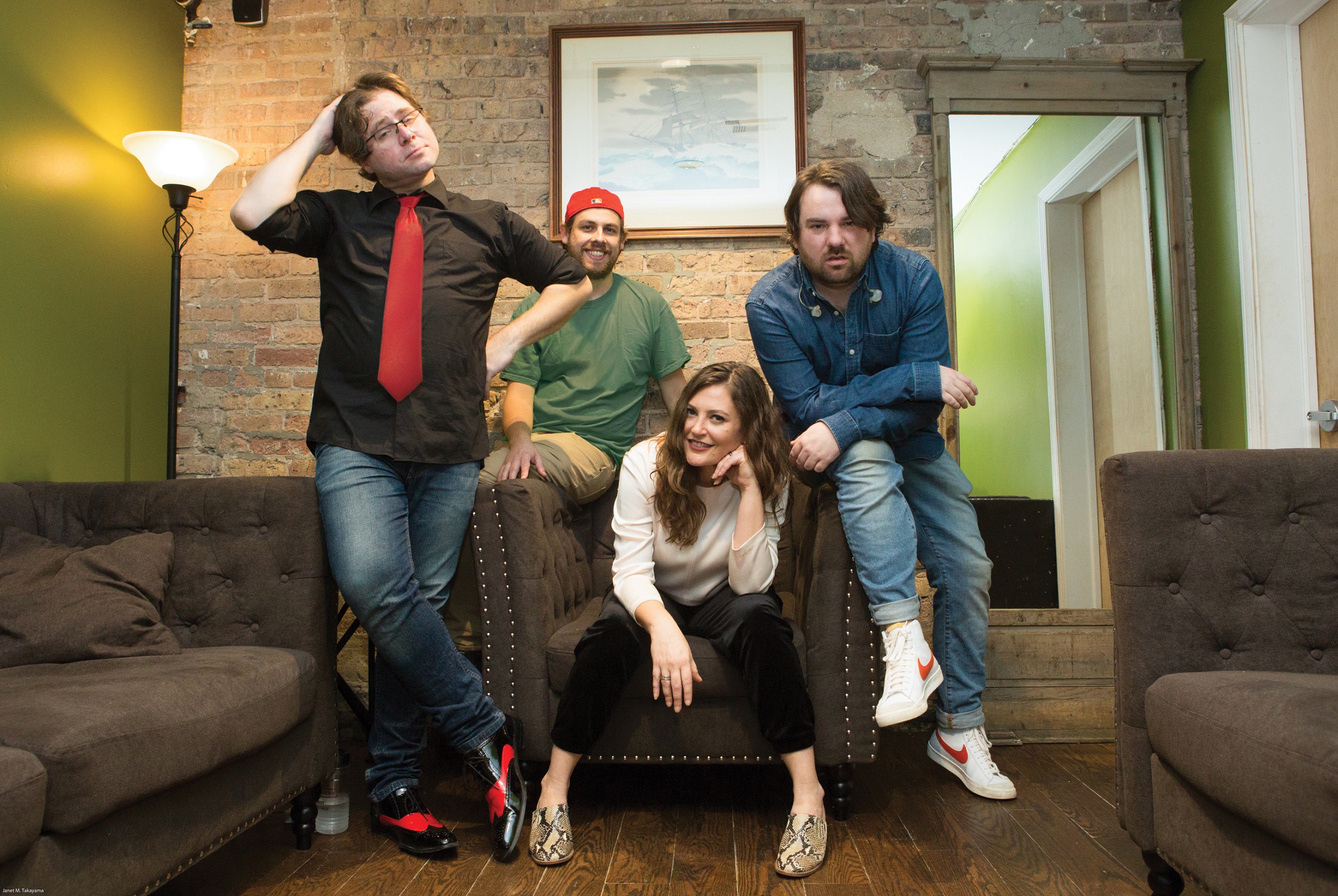 9 August 2022
Photo Credit: Janet Takayama Photography
Fronted by married couple Erika Brett and Josh Solomon, Chicago-based indie outfit The Empty Pockets come prepared to hook your ears. Their wily tunes ooze industrious spirit, imagination and heart with tight and gritty Americana rhythms.
"Youth Vaping" blasts out of the speakers with twangy guitars and wry lyrics that conjure up the best of Wilco and Bright Eyes. The track comes complete with a hard-hitting satirical bite that feels singular in its approach – no fancy frills, just well-conceived, vigilant songwriting that takes no prisoners. It's no wonder they have climbed the Billboard Heatseekers chart like Spiderman with every subsequent album release.
The band's new LP, Outside Spectrum, is a soulful, 70's-inspired blend of exploratory grooves, shifting time signatures and distinctive songwriting, soaked in technicolor tones and brimming with innovation.
Exclusive quote for Big Takeover: "This song came from the same news broadcast as "Tense Car Tab Confrontation," a fruitful broadcast for me. I had the chorus for a while, but couldn't settle on the verses. Erika imagined an apocalyptic dystopia for the youth which was the perfect contrast to the patronizing headline language. This isn't an easy world to be growing up in right now and this song gets at climate change with a sardonic edge."
Big Takeover is excited to host the premiere of "Youth Vaping". Outside Spectrum is due out August 12th.
WEBSITE
FACEBOOK
INSTAGRAM
PRE-ORDER OF NEW ALBUM