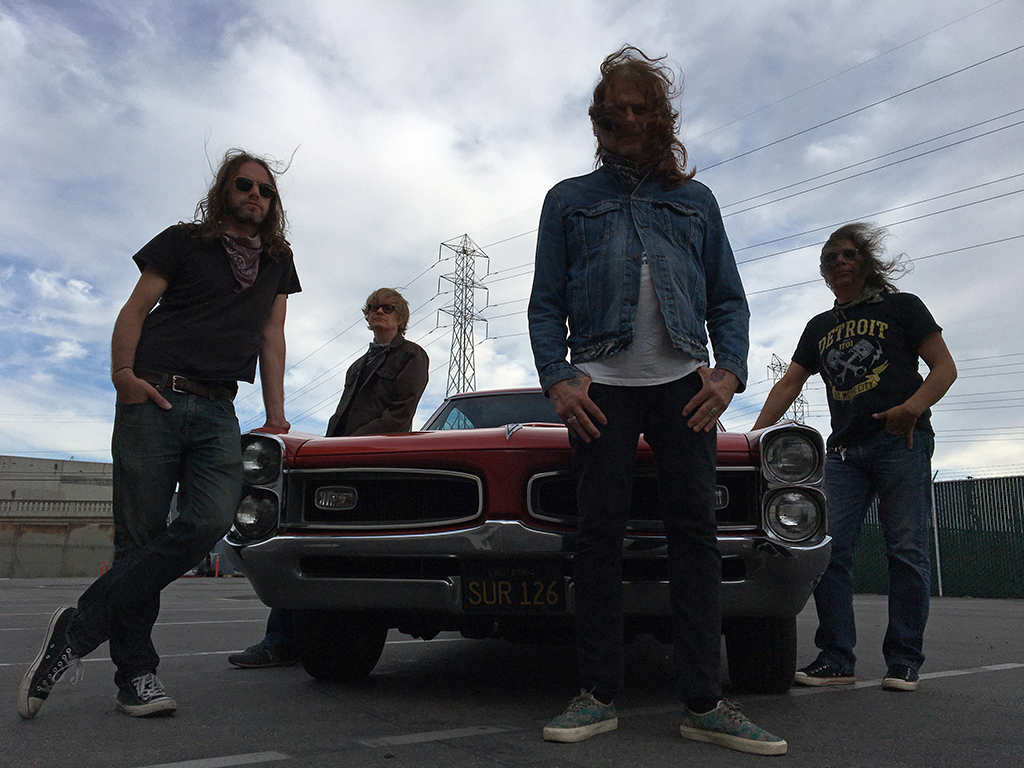 1 December 2021
Split Moon – Photo courtesy of Split Moon
L.A. star-blazers Split Moon emerge from hibernation this Friday with the blissed-out, majestic new single "Drifting Through." It's the first studio track the band has released since 2020's Slow Satellite LP, and paves the way for a 4-song EP coming in early 2022.
"Drifting Through" lures the listener in on a seductive bed of wistful dreampop, before lopping our heads off with thick sonic slabs of fuzz-wah that should appease fans of Dinosaur Jr. and Swervedriver.
The video captures the band rocking out in an industrial outdoor setting with contrasting images of graffiti, barbed wire, and glowing palm trees. Cameraman and VFX wizard Wes Johansen also helmed the video for "Hollow Man" by Ghost Tower Records labelmate Alex E.T., which came out in October.
"Drifting Through" will be available Friday, December 3 for the final Bandcamp Friday of the year.